Stress Fractures and Orthotics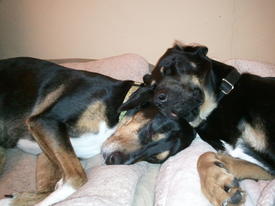 My question:

Any runners/endurance people out there - who out there has positive experiences with orthotics of any kind? Also, anybody else been told they have an even gait, and if so, what are your shoe/injury experiences?

My issue:

I have an even gait (rare, but true - I do not over or under pronate at all), and stupidly gave myself a stress fracture by changing my form too fast and for too long a distance at first. I can pinpoint the exact miles that did it, and what I personally did to cause it. I'd had 200 successful miles in the shoes already, over 2000 miles in "minimalist" shoes in the past two years without injury. It's not the shoes, it was me changing my gait and pushing too far too fast with it.

Everybody who has done a gait analysis on me (long term runners trained as coaches, proper running store shoe people, a paramedic/runner) has told me less shoe - less "support", less "cushion", less whatever - is better. Personal experience on my feet in different shoes agrees with this. However lately, people who have NOT done a gait analysis on me but are extremely experienced (a long term coach (not mine until recently), a sports med doctor, a PT) want me to use orthotics and "more supportive shoes" because of my recent injury and the "likelihood of recurrence". I believe they are misunderstanding the cause of the injury, and are applying a general truth incorrectly to a specific instance. I cannot show them my lovely even gait due to the injury, but I'm really tired of people assuming that I'm an idiot or that I'm wrong - I've got most of 20 years of running under my belt (injury-free other than this and the occasional turned ankle on a curb or broken sidewalk), it's not like I'm new to this.

I know they're trying to help, but it's seriously driving me nuts. Anybody out there have any experiences that might help me understand things better - orthotics, even gaits, stress fractures, or any combination of them?
Replies
Categories
1.4M

Health, Wellness and Goals

98.7K

Social Corner

2.6K

MyFitnessPal Information