Thoughts on my starting strength based routine + extra abs?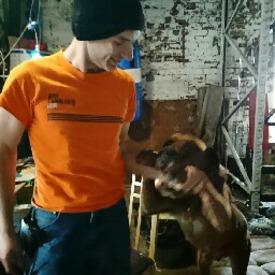 I've been doing the big three and a bit for a while now, thought I'd mix it up a little, so I'm thinking:

Day 1:
Squats
Bench press
Deadlift

Day 2:
Squats
Weighted Pullup on flat beam
Overhead press

Day 3:
Squats
Power Clean
Dips (if I make something to dip on)

Also, is it worth me doing extra abs work (maybe on non-weights days) and if so, any suggestions? - - purely for tart value of wanting a 6 pack if I can get my weight back down and loose skin isn't too much of an issue.
My uppermost ab muscle has certainly got bigger - did some weider 6 before starting proper lifting and this has no doubt helped to keep it there. But not much else going on it seems.

I plan to add some climbing 'finger board' training on non-workout days when I've made something to do it on.
Replies
Categories
1.4M

Health, Wellness and Goals

98.7K

Social Corner

2.6K

MyFitnessPal Information