Just turned 40 and body is changing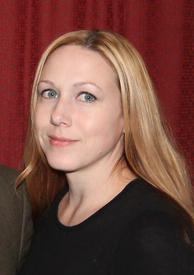 Hi, I just wanted to post this to see if any other women have experienced the same changes in their body that I have. I usually gain weight in my hips and thighs, never in my stomach or chest.
Since I turned 38 that has all changed. My chest went from a AA to a C, my waist went up 3 inches and my hips and thighs went up only an inch. It is like the hourglass has turned and it is the reverse of how I used to gain weight. My eating has not changed much that I can remember but we did slack off a year in 2011 and not exercise, that is when the weight gain started. I was also on estrogen based birth control. My doctor was shocked to see I was still on those pills when I went back recently so she switched me to others.

I went from 140 (2011) to now I am 160. I am 5'7" and we now exercise 30 to 40 min., 4 times a week. I am trying to lose 20lbs but it seems my body is just fighting me. I've gained 2 lbs in the last 2 months.
I need a plan that works but I need the weight gain to plateau so I can make that happen.

I have IBS and have issues eating vegetables so it is hard to eat tons of them. I eat them cooked only.

I hardly ever drink water except when I exercise, I know that is not good but I hate to drink when I am not thirsty. I have bladder issues so if I drink a lot, I go the bathroom every 10 minutes. It is hard to have a regular life or work when that happens.

My blood pressure is always normal, I have back issues but no other major health issues.

Question: Could the estrogen pills make me gain weight like I am pregnant? Has anyone had similar issues with them?
Question: Has nearing 40 affected anyone else like this?
Replies
Categories
1.4M

Health, Wellness and Goals

98.8K

Social Corner

2.8K

MyFitnessPal Information