24 and 40lbs down! Before and after PICS!
I began my weight loss journey right after graduating college. I had always been overweight, and with the newness of being done with school, starting my first job, and getting my first apartment, I decided it was a fitting time to also start prioritizing my health. I set out to lose 20lbs.
AUG 2011:
I started with Herbalife, and followed the 2 shakes/day routine to lose my first ten pounds in about 2 months. During this period, I also started going to the gym 3-4x/week (my job has a free gym = huge incentive). While the shakes were delicious, I started to miss food and knew that there was no way I would do shakes the rest of my life. Plus it was way too expensive, and simply not sustainable. But, it was a great way to jumpstart my weightloss process and not having to worry about cooking gave me time to research the basic fundamentals of good nutrition and exercise. This part of my journey was critical because I literally jumped in with NO knowledge of what constituted healthy eating or what was considered "effective" or "enough" exercise. The words BMI, TDEE, macros, trans fat, etc meant nothing to me and taking time to research the wealth of information really made transitioning away from herbalife to real food less daunting.
DEC 2011:
It was at this juncture of incorporating real food where I started learning how to cook and added in MFP. I had gathered healthy recipes online, and learned the concept of meal planning. I used blogs like skinnytaste.com to make flavorful foods that were also healthy. I also started bringing my lunch to work as well as planned snacks. As for MFP, my sorority sister who was also losing weight at the time told me about it, and I decided to try it. The first month or so took some getting used to, but after a while, I started to really enjoy the process of logging. I thought of it as a game and winning meant being under my calorie goal each day. The main benefits of MFP for me was transparency into my nutrition, portion sizes and the social gamification aspect. My sorority sis would always post encouraging comments when my weight loss or exercise status updates were posted, which helped tremendously.
JAN-JUN 2012:
It was during this time period that I reached my (first) goal of 20 pounds gone. I was sooo excited. But I realized something. By this point, I was a pro with MFP (logging everyday, always hitting under my calorie goal) and built a consistent exercise routine (5x/week, mostly cardio burning ~600 cal per session). I had found my groove, and while my choices required effort (both physical and mental), I no longer thought of losing weight as hard. I told myself if I can lose 20 pounds, I can keep going and achieve optimum health. So I did, and fast forward to June, I had lost a total of 40 pounds. I celebrated my journey and success with a photoshoot. I was SO proud of myself, and knew that from this point on, my life would never be the same. In addition to improving my health, I improved my confidence, and learned a TON about nutrition and fitness. And no one can take this away from me!
TODAY:
I've been in maintenance mode ever since June 2012, and couldn't be happier. My cooking skills are officially on point and I've diversified my exercise regime to continue challenging myself. I ran my first race ever, a 5K, last September and am training for a 10K to do this summer. I've also started an instagram account with my sister called
@seedsofPOM
which features TONS of delicious, easy to prepare and healthy recipes. Check us out! Because I love a good challenge, I have set an UGW of 145.
Summary of stats:
SW: 193
GW1: 173
GW2: 153
TODAY: 151
UGW: 145
And now for the fun part.... PICTURES!!! (This is my first ever sharing photos, so bear with me if they don't work at first)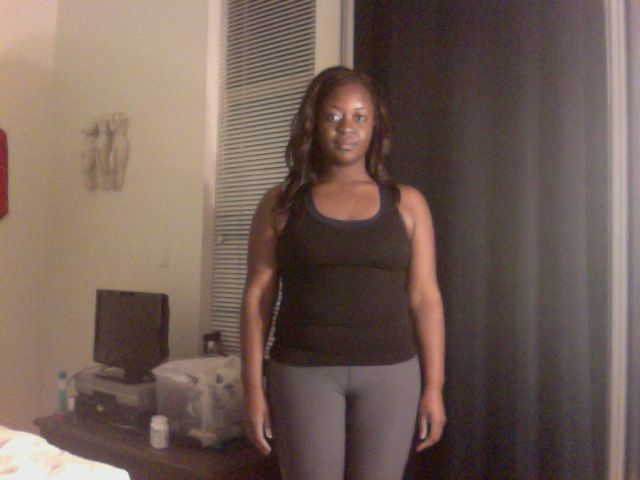 Aug. 2011 - 193lbs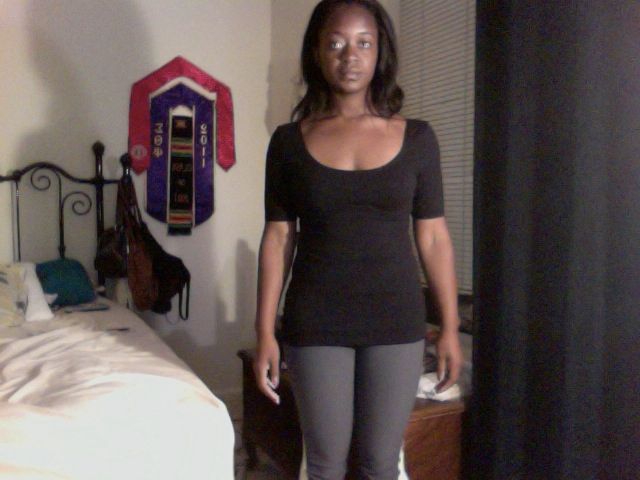 Jun. 2012 - 153lbs
July 2012 - Celebratory Photoshoot
Jan. 2014 - most recent photo of myself from when I went to Lake Tahoe.
Replies
Categories
1.4M

Health, Wellness and Goals

98.5K

Social Corner

1.9K

MyFitnessPal Information