I've lost track of how many times I've tried...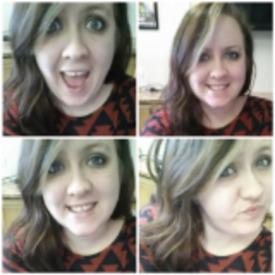 Hello!
My name is Pattie. I've been on MFP several times. I honestly don't remember how many times. Once it worked out and I lost nearly 30 lbs. Then of course, I gained it back plus about 25 more.
Then about 4 months ago my Dr. told me I have PCOS. If you don't know what that is, don't worry I didn't either. Polycystic Ovary Syndrome. Basically my hormones are all going crazy, which causes irregularities and makes it difficult to get pregnant. And if left untreated, it can lead to heart disease and diabetes. It also makes it hard to lose weight. Okay, so my Dr. says she can give me medication to help with weightloss and keeping everything undercontrol, however, my liver won't allow it. Basically...I have to get my liver in order before I can get my PCOS in order. Even better, in order to fix my liver, I have to lose weight, but it's hard to lose weight due to PCOS. It's a vicious cycle.
So, after that probably unnecessary glimps into my life, here I am.
I'm 2 months into being married and my wife and I have been talking about a family. We can't start one until I get things under control, because I do want to have kids.

So this time I have more than just "I want to lose weight", I need to if I want to start a family.

Im Pattie. Im 25. I have PCOS and I need to get my crap together.
If you'd like to help keep me on track or are a good motivator, I would love to be friends!!
Replies
Categories
1.4M

Health, Wellness and Goals

98.3K

Social Corner

1.1K

MyFitnessPal Information