Ridiculously strong inner quads.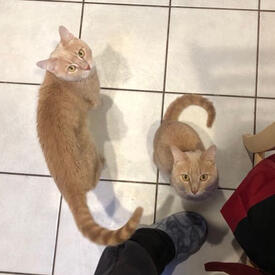 I don't care if they're bulky. I don't care if I can't cram them into skinny jeans. I need 'em super strong! A bit of back story:

I've now had two knee dislocations in my life. The last one was really rough, and it pretty much killed my inner quad due to the trauma. After working to get it back in reasonable shape, I needed to have surgery and the quad once again decided to stop working very hard for awhile. I'm building it up again, but to reduce the likelihood of yet another dislocation, I need it to be really strong so it can pull and keep the kneecap in place should I twist awkwardly or something. I have a brace for sports, but I still need that quad to be made of tough stuff.

So anyway, I'll be starting out slow since I'm still in recovery, but this is a long term game plan for ridiculously strong INNER quads. Outer is fine and I'd prefer to have the inner stronger actually, so I don't need advice for that. Give me your advice, people!
Replies
Categories
1.4M

Health, Wellness and Goals

98.4K

Social Corner

1.1K

MyFitnessPal Information