132 POUNDS LOST WITH PHOTOS!!!
Funny, but every insecurity I have had about myself, whether it be looks, weight or what ever, I have heard people on here saying the same thing about themselves. And the funny thing is, I look at those people and think,what are they talking about? they look fine to me.
I guess we see ourselves differently than others do. I put up a post yesterday asking for everyone's opinion if they thought I looked ok at the weight I am at now, as I have reached my goal. You do not realize, that reading almost every response being positive means so much to me. I have gone thru the days of not wanting to be in pictures because of hating what i saw, seeing people laughing as I walked by, hating to go out to eat figuring people thinking, look at that fat guy, he should not be eating that. walking in and praying i would be able to fit in that booth, avoiding traveling because afraid i would not be able to fit in the planes seat. not wanting to go see shows or sporting events for fear i wouldn't fit in the seats or bother the person next to me with taking up to much space. walking into a store in the mall, and having nothing in your size to buy. It is all so degrading.
People on here ask how I have stayed so strong for these 2 years that I have been on My Fitness Pal and its because of the reasons above. I am mad at myself for putting myself in that position. My stroke that I had was mostly caused by my weight.That is something I will live with the rest of my life with the damage it has done. It has taken me now 2 years, to feel normal for the first time in many years. Just so much wasted time where I could have been enjoying myself, instead of being miserable. So why have I been so good? Because I know those feelings and vow to never live like that again.
And most of my success is because of you. All the likes and comments, really do mean something. Especially when you have gone thru years of not hearing positive things.
So next time you think are alone in this, you are not! We have all gone thru the same insecurities and emotions that you have and having friends on here helps so much.
The one good thing about feeling hurt and embarrassed, is that is what is what makes me stronger now.
I will be staying on mfp when I reach my goal because I know I need this and have read to many stories of people that reach their goal, leave, and are back a year later, regaining everything they lost, plus some. So thank you to everyone whether we have been friends for 2 years or one day. I want to be here and celebrate when each of you reach your goals.
I know this is the time of the year that alot of people begin their diets, as I did 2 years ago and not knowing if i would last a week, but for what ever reason, this inspired me and I have been very strong even till this day. So those just starting, i am proof this will work. i just stayed within my calories and did alot of walking. After 2 previous strokes, if i didnt do it, i may not have been here at this point. I went from a 48 waist to a 31 and from a xxl shirt to a small. Here is a before and after picture.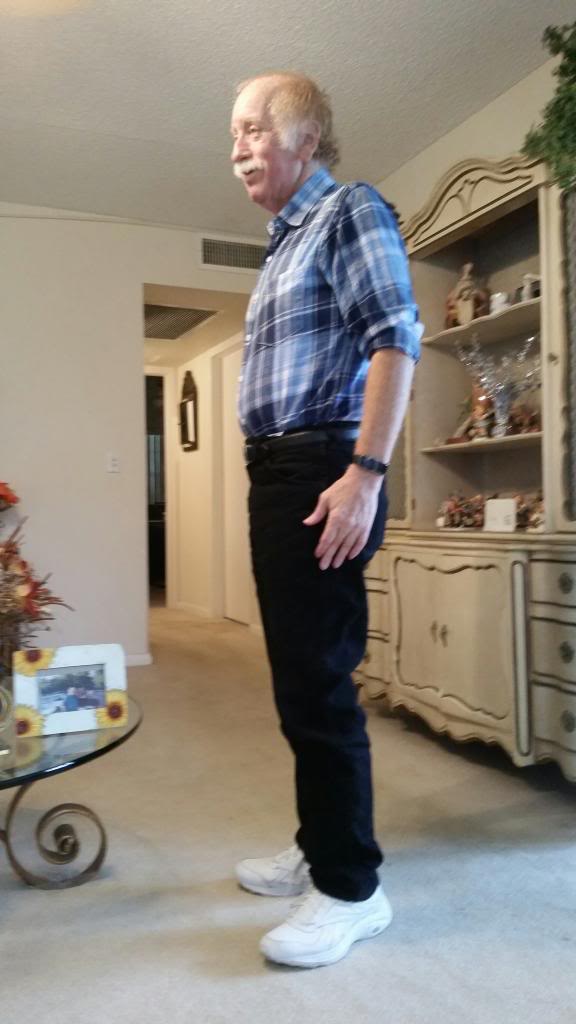 Fell free to add me as a friend as I am on mfp probably 10 times a day...
Have a great weekend!!!
Replies
Categories
1.4M

Health, Wellness and Goals

98.8K

Social Corner

2.8K

MyFitnessPal Information