The Same Two Lbs For Two Months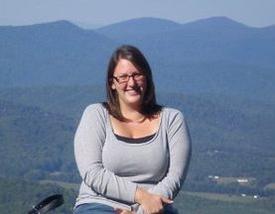 In the past 10 months I've lost 55 lbs. In the beginning the weight melted off with 1400 calories a day. I never adjusted calories down as I lost weight because I feel anything less would be too restrictive, and as expected, the weight loss slowed (but continued!). I have another 10-15 lbs to lose before I'm at my goal weight (I never set a finite weight, but I'd be very happy at 165-170). However, for the past two months I've been struggling with the same two lbs. I lose it; I gain it. Rinse, lather, repeat.

Thought it might be sodium, or "that time of the month". Nope. Thought I might need to increase my calories a bit to get my metabolism going. Didn't work. Any ideas? I haven't incorporated exercise yet into my life and to be honest, I'd rather not at this point. I've got a lot going on and I'm not mentally in a place where I know I can add that in and not falter.

I'm at the point where I'm almost ready to just accept my current weight as my "final" weight. I'm the slimmest I've been since high school and I'd be okay at this weight for the next 30 years. But I would like to TRY to get to my goal weight if possible.
Replies
Categories
1.4M

Health, Wellness and Goals

98.4K

Social Corner

1.1K

MyFitnessPal Information