Stuck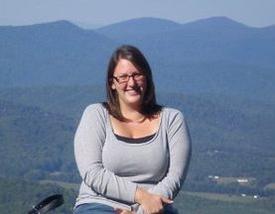 I got back on the wagon over two months ago. I'm 5'7", started at 238.5, and as of 3 weeks ago I got down to 220. And then...nothing. As of this morning I even gained 2 lbs!

I'm pretty sedentary and aim for 1300/day. I weigh nearly all my food with a scale. At first I thought I needed to up my calories for a day or two to trick my metabolism, but even with a few increased calorie days my average calories per day is 1423. Then I thought maybe it was period weight. That came and went so I ruled it out. Then I considered that my scale batteries are really old so I replaced them, with no change at all in the scale.

I'm planning to forge ahead as I've been doing, but I'm really confused as to why I'd be stuck for over 3 weeks (and even appear to gain). No changes in lifestyle, exercise, or food. If I don't see a decrease in another week I was going to consider thyroid issues (I have a history of Hashi's, but my TSH has always been normal). Any ideas on why I might be stuck? This isn't really a "woe is me" post, but genuine curiosity at what might be at play here.
Replies
Categories
1.4M

Health, Wellness and Goals

98.4K

Social Corner

1.3K

MyFitnessPal Information