Thoughts any stair repeats vs one continuous slog?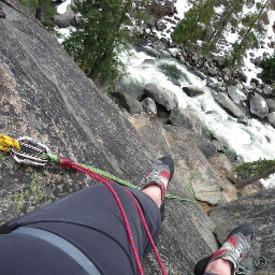 My most important outdoor goals this summer are a handful of summits (Desolation, Azurite, Abernathy, The Brothers) that will have me doing up to 6,500 feet of elevation gain in a day. I've been having fun getting ready by doing progressively bigger peaks.

I'm curious to hear people's thoughts and experiences with preparing for this sort of thing with stair or hill repeats vs one long grind. Obviously stairs are different from rocks and roots and having navigate without a trail, I'm just asking about the endurance benefits, how much less am I getting out of it for having to break my 3,500' up in stair case lengths vs just doing it all until I get to the top?

For what it's worth, most hiking here starts off with a tedious part that you have to get through to reach the heavenly stuff, which means I go at a sustainable pace instead of taking rest stops. I like to maximize my time in the high country.
Replies
Categories
1.4M

Health, Wellness and Goals

98.4K

Social Corner

1.3K

MyFitnessPal Information