Running books?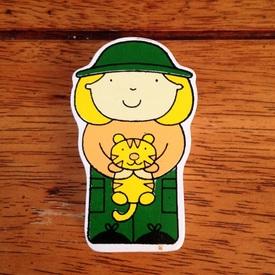 Hi all.
I've been running for about three years now, having started as a C25k runner, I now run fairly regularly doing 2-3 runs of 5-6km a week before work and the occasional longer (8-10km) run.
I've got to the point where my current strategy of just putting on my shoes and heading out of the door with no real plan is getting a bit stale. Also, it would be nice to learn some of the theory / technique behind running, having come to this in my 40s and never really running at school.

I've looked at my local running clubs, but they both meet on days that are inconvenient (and one is SUPER competitive - I'm simply not fast enough to join!!).

Which brought to me looking at running books to see if I could find one that might shed some light / inspiration. Oh wow! There are ZILLIONS!
I'd be really interested to hear any recommendations to help me choose please.


PS Not really looking for a marathon plan.
Replies
Categories
1.4M

Health, Wellness and Goals

98.4K

Social Corner

1.5K

MyFitnessPal Information