JUST FOR TODAY... One day at a time .. Daily Commitment for 2023!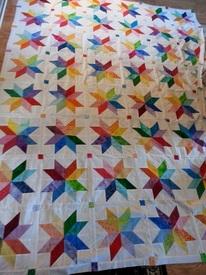 A new year ... a fresh start. New Beginnings .. new goals!
I've been doing this thread for a number of years. And many of you might be thinking, if this thread works, why are you still trying to lose weight; still struggling to control habits.
Because habits are hard to change. And losing weight, for so many, is a lifelong battle. Even if a person is at goal weight ... it is work to maintain that weight, and old habits can come back so quickly. So that is why I keep starting this thread. While it may not always give us the results we want weight-wise... it keeps us going. It keeps us from giving up after just a few months, and not even trying. It keeps us mindful. It is encouragement from each other. It is a online community .. of friends that truly care, and understand.
It is sharing our struggles, along with our wins. After all, losing weight and getting healthy is so much more than a number on the scale. And... you are not alone in this struggle.
It is a way to be accountable!
If we can set goals for ourselves for JUST ONE DAY, maybe that one day will lead to another day, an entire week, an entire month, and this will help us to develop better habits for life, taking this one day at a time. Your goals can be as few as just one goal, or many goals for the day. You can post once a week, or once a day.. whatever works for you.
So if anyone wants to join us this year, we would love to have you.
2023 can be the best year ever!!
To bookmark this new thread and help you find it each day, just click on the little yellow star. That bookmarks it, so you can find it easy. When you go to post again, to the right at the top of your page is a bell, a star, and a little flower. Click on the star, and it will show your book marked threads.
Replies
Categories
1.4M

Health, Wellness and Goals

98.8K

Social Corner

2.8K

MyFitnessPal Information