Any mothers can you help me?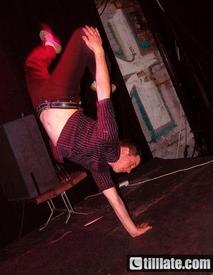 Hi I thought i would post this question on this website 'cause everyone seems friendly and helpful.
I have just started giving piano lessons, and i have a test pupil being my nephew who is fourteen. But this week I have taken on another child who is 7 and I have no idea what the mentality of a 7 year old is.
So Mothers, what do 7 year olds listen too. do they still do nursery rhymes and stuff or have they out grown them. Do they sing simple melodies together in classes like i used to? I want to prepare something simple for him tommorrow but i want to be roughly in the right area.
Of course i suppose i could ask him, but 'm just doing a little forward thinking for the first couple of lessons.
Any help appreciated,
Ps. I know this is a diet website lol!!
Replies
Categories
1.4M

Health, Wellness and Goals

98.5K

Social Corner

1.9K

MyFitnessPal Information