Teeny, tiny victory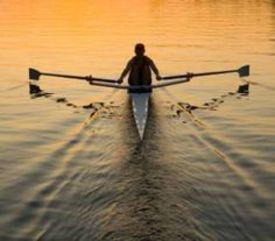 In the greater scheme of weight loss, I've been feeling a little down reading all these amazing stories. It's the end of my first full week of commitment to this program. I signed into the "1 lb a week" plan but I expected to drop 3 or so just with water weight. I feel sad that didn't even happen. What I'm about to say is kinda dumb BUT.... I did drop 1 lb this week. It is a tiny step in my 25-30 lbs goal, but you know what? I stuck with it. I recorded everything honestly. I re-committed to my exercise program. And in theory, in 25 weeks or so, even if the pace NEVER picks up, I will have achieved my goal. Short, discreet, but grateful "Woo hoo!"

PS - I find the support and camaraderie on this boards unfathomably helpful and reassuring.

Love to all!
Replies
Categories
1.4M

Health, Wellness and Goals

98.7K

Social Corner

2.6K

MyFitnessPal Information
Do you Love MyFitnessPal? Have you crushed a goal or improved your life through better nutrition using MyFitnessPal?
Share your success and inspire others. Leave us a review on
Apple
Or
Google Play
stores!