Gave up again...sad...got any tips for coming back?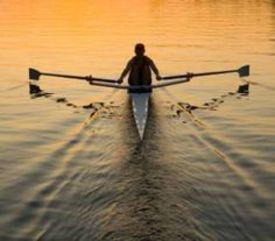 I got "stuck" in the mid-170s and I lost hope. And dedication. And commitment. I figured, "I'm NOT going to achieve this and I can't stick to just eating so few calories because I feel sluggish and depressed all the time." Really, I tried. But then I just sort of gave up. I ate FAR too many things that are bad for me. I counteracted them with raw carrots and lots of salads, and I'm still in the mid-170s, although on the high side now. I feel SO disheartened, like I just don't have the character or willpower or focus or something. I feel weepy and chubby and unlovable.

I really thought when I began here that I'd see consistent weight loss, even just a half pound a week. I actually began going backwards. I understand CICO. I think some of it was water.

I'm sure there must be some other people who have gotten to this point and broken through. Please tell me how you did it. I seem to feeling more and sad every single day. Ironically, I ate better and exercised more BEFORE I got on MFP than I am doing right now.

Thank you in advance to anyone kind enough to respond.
Replies
Categories
1.4M

Health, Wellness and Goals

98.7K

Social Corner

2.6K

MyFitnessPal Information