Welcome to Debate Club! Please be aware that this is a space for respectful debate, and that your ideas will be challenged here. Please remember to critique the argument, not the author.
Thoughts on calorie burns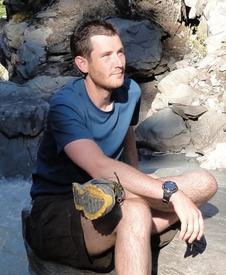 This isn't a question so much as it is for discussion. The general wisdom seems to be that cardio burns sufficent calories that it is worth tracking and eating back those calories while weight training burns fewer calories and is harder to accurately account for and is therefore not worth tracking and not worth eating back or just add a tiny bit more calories to account for it.

I was skeptical of this but the more I thought about it the more it actually sort of made sense to me.

The source of the skepticism was that if I go for a long walk I don't feel like I have exerted myself where as if I do a bunch of deadlifts, sqats, pullups and pushups I feel destroyed and my heart is pounding out of my chest. So clearly that resistance training would burn more even if it was hard to tell how much right?

But in thinking about it here is what I thought. I'm not sure its actually correct, hence putting it out there for discussion.

Calorie expenditure is probably directly related to work done, "work" here being used in the way physics uses it, applying force to a mass to move that mass a certain distance.

If I walk one mile over 20 minutes I have effectively transported 170 pounds over a distance of one mile.

If I do pushups and pullups I am really only effectively moving a part of my total weight (say maybe 80% of it) a much smaller distance (say like 1 foot per rep). So even though I exert myself much much more doing pushups and pullups the amount of "work" I am doing is way WAY less for the resistance training. Basically if over that same 20 minutes I manage to do 30 pullups and 100 pushups we are talking about moving my bodyweight like 110 feet rather than a mile. Does that mean going for a 20 minute walk burns significantly more calorically than an intense push-pull resistance workout?

Now obviously there is another variable which is time. If I walk 1 mile in 20 minutes or run 1 mile in 10 minutes I have moved the same mass over the same distance but presumably I burn more running because I do it in less time which increases the intensity. So intensity (kind of determined by heart rate) plays a role, just not sure how much.

So with all of that thought experiment I do wonder, how much of calorie expenditure is due to "work" (moving mass over distance) and how much if it is due to intensity, difficulty of the work and therefore how much it increases your heartrate.

Also clearly there isn't a difference in calorie burn between a stationary bike and an actual bike so your movement over distance doesn't matter as much as the movement of your legs themselves so not sure if the whole "work" thing works, so to speak.

Probably a stupid topic, just letting whats going on in my head spill out see if anyone has something more intelligent to say on the topic of what "work" is in terms of burning calories.


Replies
Categories
1.4M

Health, Wellness and Goals

98.7K

Social Corner

2.6K

MyFitnessPal Information