Issue with machines (for newbies)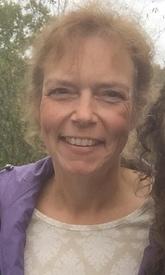 I thought I would post something about this because I finally had an epiphany--and no one adequately explained this to me in the beginning, leading to confusion for me. So I post this, one newbie to another.
I started strength training for the first time in my life about 5 months ago. (I'm 50). It took me about 5 minutes into the process to stumble over so much controversy and vitriol about using machines, vs. free weights. (Some here on MFP, but more violently on YouTube etc).
Having ZERO experience with strength training, the machines were the obvious answer for me--there's a little diagram on each machine to show you how to do it. I also have a history of back surgeries, and it felt like the extra support of the machine was a safer way to go--my back never felt stressed or unstable. I really didn't get what the big fuss against the machines was because I could literally see new muscle building on me and in places it had never been before. And I was consistently upping the weight on the machine, showing improvement.
Then I had a problem after about 3 months--this burning sensation in my bicep. It would be there by the end of doing 3 sets and last for days. Then it was there after just one rep--definitely getting worse. I talked to people here on MFP who suggested getting off the machine--that the fixed path wasn't right for me anatomically, and switch to free weights for the bicep.
So that started my journey with a trainer to show me how to use free weights. Each week he has taken me through a different group of muscles and generally given me 3 exercises to do with each one. Today was my last session and it all got put together in a big plan! (Very excited about that!)
But it was through this process that I realized the problem with machines. As an example, I had been using a chest press machine and doing bench presses on the Smith machine. I had worked it up over the months to about 45 lbs. But then this week the trainer had me do chest presses lying on a bench and also at an incline, with dumbbells. I was shocked that I could only do it with a 5 lb dumbbell in each hand--10 lbs compare to 45 lbs?? What the heck? How could I possibly be that weak?
So I FINALLY got the explanation that made sense. The machines isolate the major muscle and build that. The free weights work on the whole group of muscles including stabilizer muscles not used with the machines (Ok, I did know that--but why does that matter?) And here was the clincher I hadn't gotten yet---you're really only as strong as the weakest muscle in that group. (Ohhh.) So in a real-life practical situation--I'm only good for the 10 lbs, not the 45--since real life never isolates the main muscle.
My trainer isn't opposed to the machines, he thinks both have value. But he wants me doing free weights in all the groups, and do them first before switching to machines in each session. That way I can work on building up those stabilizer muscles before I get fatigued.
You experienced lifters/trainers out there--feel free to correct me if I got something wrong. But I just felt I had to share since no one ever got this through to me earlier. And when I've talked to other friends I go to the gym with--they had no idea what the problem was either. Experienced people need to explain it better to us newbies--instead of just saying 'they don't work', which made no sense 'cause I could see huge improvements--explain the problem!
Replies
Categories
1.4M

Health, Wellness and Goals

98.7K

Social Corner

2.6K

MyFitnessPal Information