Psychologically handling the new me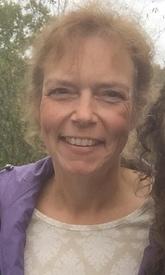 I guess what I want to know is how normal (or abnormal) some of my feelings are--if anyone else has experienced this.
After almost 30 years of being obese, I have successfully lost 117 lbs. I'm about 8 lbs away from my original goal where I plan to switch to maintenance, or at least reevaluate. It's a number that is still technically overweight but one that I felt good at when I was there as a 20 year old.
But here's the problem--I still feel like the old fat me. And it keeps showing up in ways that surprise me. People tell me I look better, but a little part of my brain says they're just being nice, because that's what you say to someone who has tried really hard. The guy behind the convenience store counter asked me the other day how much more weight I was going to lose. I was so surprised. I said..."You noticed?" and he said "of course, I did." I realized his comment meant more to me than the comments from all of the people who know me, because he knows nothing about me and has nothing to gain by lying or flattering me. So I think, well, maybe I do look a little different.
I've talked to my husband about it and he just says, "look in the mirror!" But the mirror lied to me when I was at my heaviest and it lies to me now. Somehow that image in the mirror is filtered through the brain and changed. So I just ask him to please tell me if I look normal. He says I do...but he loves me and is never critical of me...so it doesn't carry any weight with this demented part of my psyche!
But then something happened today that really almost scared me. I did a side by side picture of a 'before and after' that I posted on another thread here yesterday. (I'll post below again). I was kind of staring at it today and then got lost in thought about weight issues, then came to and looked at the 'after' side. And this thought actually crossed my mind..."I wish I looked like her." It took me a few seconds to realize what I'd done.
You idiot, that IS you
. But it doesn't matter--as soon as I look away from the picture, I'm just the fat woman sitting there wishing she could lose weight.
For the record, I have no history of psychological or body image disorders. But I certainly recognize there is a problem here in my thought process. Do other people experience this? Will my whole brain 'catch up' to the changes at some point?
My other concern is that with maintenance approaching...I need to be able to switch over, which will be hard if I still can't accept that I'm done with the losing part. Any thoughts on this would be appreciated.
SW 300
CW 183
GW 175
5'8"
Replies
Categories
1.4M

Health, Wellness and Goals

98.7K

Social Corner

2.6K

MyFitnessPal Information