Weight of loose skin and determining goal weight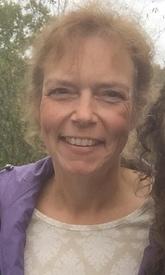 I've read several threads on MFP on this topic, but none had any answers...so maybe there isn't an easy one. But I'll throw it out there again.

Is there any way to estimate how much the loose skin and associated connective tissue after weight loss weighs (without actually cutting it off and weighing it--I read all the Silence of the Lambs jokes!)? I'm having trouble determining my final goal weight.

I've lost 120 lbs over 2 years. I weigh 180 lbs and I had chosen a goal of 175. BMI calculator puts my max for my height 5'8" and large frame at 164, but I liked 175 when I was there 30 years ago. So this is the number I'm not sure where to aim for.

Parts of me look thin (much thinner than when I was 20). My ribs are showing above what's left of my breasts, rib cage is prominent below, and my collarbones are more pronounced than ever before, even when I weighed more like 160 in high school.

Then I have handfuls of loose flesh at belly, thighs and butt. I would obviously like to get rid of as much of that as possible but I can't tell what's fat and what's forever with me.

A handful of people have told me to stop losing now, but all I can think of is the excess below the navel and that 180 is still too high a number. I don't know if my thinner upper body that is so different than when I was 20 is simply a function of carrying fat differently than when I was younger, or if I need to stop losing. I don't know how to calculate the impact of the skin and tissue to help determine when I should stop.

I've also been doing strength training for the last 6 months pretty aggressively, so I am in better shape that way than ever before. And I know that will affect weight goals too.

Someone had suggested talking to a dr. about it. My family doctor would be worthless for this--is there a special kind of doctor that deals with body composition this way to help me determine how much to lose?

Any suggestions would be appreciated!
Replies
Categories
1.4M

Health, Wellness and Goals

98.7K

Social Corner

2.6K

MyFitnessPal Information