Welcome to Debate Club! Please be aware that this is a space for respectful debate, and that your ideas will be challenged here. Please remember to critique the argument, not the author.
Never comment on someone's weight ever? Yes or No?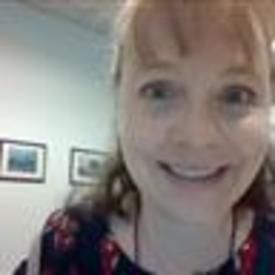 Just getting back after a long and complicated move.

My mother came by on Sunday and commented 5 different times on my husband's weight. I didn't count--he did.

He's been working day and night--working his "day job" and packing and then doing repairs on the new place to get it ready for us. He's been skipping meals and even I've been worried he's losing too much weight. He was slim to begin with and didn't need to lose any.

My mother said things like

"I brought you some cake, we need to put some meat on those bones"
"Don't skip any more meals, you'll start looking like a concentration camp victim"

And so on.

I didn't think much of it because my mother non-stop harps on me about my weight being too high, and has done so since I was in pre-school. For example during the visit she said "you've lost a lot, but still need to get that last 10 or 20 pounds." Sigh.

My husband was deeply offended and is pretty angry at her right now.

He says it's never appropriate to comment on someone's weight ever. I appreciated that viewpoint when he defended me against people saying I was too heavy, but I have to admit that now that I've lost so much I really don't mind people saying to me "wow, you look so thin!" and stuff like that. But it does seem rude for my mother to imply he's unattractive so thin. For what it's worth, he still has muscle, just essentially almost no visible fat right now. My main worry is that if he keeps skipping meals it will start to affect muscle too and make him less healthy.
Replies
Categories
1.4M

Health, Wellness and Goals

98.4K

Social Corner

1.5K

MyFitnessPal Information