Biochemistry answers for common weight loss questions: Sodium. (warning, long and nerdy)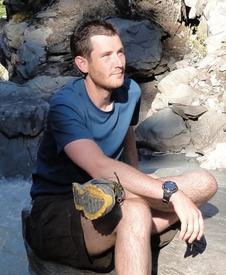 So lately I've seen a lot of posts about sudden weight gain or sudden weight loss and what does it mean or something about whether or not I should care about sodium in my diet. There seems to be a lot of misunderstanding or misinformation out there. This is an attempt to address what is actually going on in your body when you take in sodium (or other ions) which I think if understood will help answer any questions one might have about sodium intake. I realize this sort of explanation is definitely not for everyone, but for those who would like to know I thought I'd try to explain. I'm not going to try to cover everything sodium does, just the main thing I think people care about. If I misrepresent something in here please do provide a correction in the comments.

Why is Sodium important, what does it do to our body?

When people talk about sodium they are typically talking about sodium chloride or table salt, NaCl. In water NaCl dissociates into Na+ and Cl+, ions if you are a chemist…or electrolytes if you are a wellness blogger. Ions in solution are kept at a constant concentration by diffusion. If you had two 1 liter pools of water separated by a barrier that was permeable to ions like sodium but not water and you put 10 grams of salt in one side and 20 grams of salt in the other the sodium ions would migrate through the barrier from the high concentration to the low concentration until there was 15 grams per liter on both sides. The amount of water on either side would remain the same at 1 liter. If the barrier was instead permeable to water but not sodium what would happen is that water would transfer from the low sodium side to the high sodium side until there was the same amount of sodium per unit water on both sides thus coming to equilibrium just like in the first example. What this effectively would mean though is that one side would lose water down to 0.66 liters and the other side would gain water to 1.33 liters so that on both sides there were 15 grams per liter of ions on both sides. Same result, different thing traveling between the barrier.

Cells in your body are like the latter example, they are permeable to water but impermeable to ions. If the ion or dissolved solute concentration is the same outside and inside the cell then the solutions are isotonic and nothing happens. If the ion concentration outside the cell is much higher than inside the cell (hypertonic) the water will get sucked out of the cell to equalize the concentrations. That is bad. If the ion concentration outside the cell is much lower than inside the cell (hypotonic) then water will rush into the cell making it swell until potentially it pops and kills the cell. Which is really bad. This is why if you need hydration in a hospital they hook you up to a saline IV (that has salt at a concentration similar to your blood) rather than pure water.

Your cells naturally have a specific ion concentration within them that allows them to carry out the functions necessary for life. One of the critical regulatory parts of your body is to make sure that the liquid outside of your cells has the same concentration of ions as what is inside to avoid water either rushing into or out of cells. This is called ion homeostasis.

Okay with all that said what does it mean for you and what does it mean when you take in sodium in the form of salt. Basically it means your body needs to keep the sodium levels in your blood in equilibrium with that of your cells. If the amount of sodium you take in plus the amount of water you take in adds up to a solution that has a higher concentration of sodium than your blood your body will do what it can to pull water into your bloodstream to dilute the concentration so that it returns to equilibrium. When you drink more water your body will try to hold onto it to help lower the overall concentration of sodium. Since there is only so much physical room in your blood vessels the result is your blood pressure goes up…more water, same space, more pressure. Your bodyweight will also increase with the retained water.

If instead you take in more water and less sodium leading to a concentration that is overall lower than what is present in your blood your body will respond by flushing water out of your system to raise the concentration of ions within your blood back to equilibrium. This results in water leaving your blood and there being less volume of water in your vessels causing a drop in blood pressure. Your body flushing the water out will also drop your overall body weight.

Your body has a lot of water to work with, much of your bodyweight is water….so it is very good at keeping this equilibrium. Unless your consumption of sodium is extreme (either extremely low or extremely high) over a long period of time it is probably not something you really need to worry about. If you are concerned you can always have your sodium levels checked by a doctor. An easier way to have some idea of where you are at is the color of your urine. If you have a lot of sodium intake relative to water consumption your body is likely holding onto the water and your urine will appear much darker. If on the other hand you are drinking a lot of water and taking in very little sodium your body is likely trying to flush out the water as fast as it can and your urine will appear almost the color of water. A light straw colored urine is what to expect if you are close to balanced.

One thing to keep in mind is it is not how much sodium you take in it is how much sodium relative to how much water you take in that actually matters. What that means is high sodium foods (which have very little water in them) tend to raise your sodium levels while beverages that contain sodium (like soda or milk) tend to overall lower your sodium levels because they have a lot more water in them than they do sodium. Your blood and the contents of your cells are a lot "saltier" than a can of soda is so drinking soda is if anything going to lower the concentration of sodium in your blood. If you don't believe that try drinking an IV saline solution.

Fad diets of the "Lose weight in just two weeks!" variety tend to "work" by having you do things that effectively drop your sodium concentration enough that your body responds by flushing water out of your system. They will do something like have you switch to a diet of fruit and veg or other low sodium foods while drinking lots and lots of water (to dilute sodium). The end result is that your body weight goes down rapidly as your body expels the water not only that you took in but also just the water retained naturally in your body. But you haven't lost fat, you've just put yourself into a condition where your body is desperately trying to return the ion concentration in your blood into equilibrium which is not a particularly healthy state. You won't be able to sustain this, eventually you will need to take in sodium and when you do your body will retain water and you will put the weight back on.

Honestly unless you have a heart condition or high blood pressure at a level where your doctor has specifically told you to monitor and limit your sodium intake you probably shouldn't care about sodium in your diet. A normal diet is going to be close enough in sodium and water that your body is perfectly capable of sorting it out and you can just pay attention to the color of your urine. If it is too dark then drink more water. If it is too light then either drink less water or add more salt into your diet. Sodium and hydration are two sides of the same coin. Lots of health advice websites tout lowering sodium or drinking more water because they assume the average person looking to lose weight is consuming too much sodium relative to the amount of water they are taking in...but that isn't necessarily true.

MFP defaults to setting a sodium target for you to "hit" that turns red if you go over it. I think this is unfortunate that it is a default setting and you'd be better off turning that particular feature off. If during the course of your diet your weight suddenly goes up 3 pounds or suddenly drops three pounds in the course of a day most likely this is related to how much sodium/water you have taken in and not anything to do with fat. That sort of thing is safe to ignore, it has nothing to do with fat loss or your health...its normal.

Replies
Categories
1.4M

Health, Wellness and Goals

98.7K

Social Corner

2.6K

MyFitnessPal Information