What's the most ignorant thing well meaning people have said to you about weight?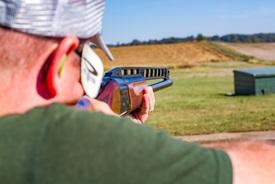 I've had a great deal of success over the last year changing my body composition. Being very close to achieving my goal body fat percentage, I'm noticing more and more people are very opinionated about my weight loss. Sometimes they go out of their way to tell me I need to stop now or I'm skinny enough etc etc. Sometimes I take the time to try and explain my long term goals and that I've got a few more pounds left to go but they still get pushy with their opinions. I've never noticed before that in this society, it seems perfectly acceptable to give people your opinion about this area of their life but not ok to say anything if the person is overweight. I've done this to others before and never realized how annoying it is until I've become the subject. I know part of the reason this happens is because I've lost quite a bit of weight and folks aren't used to seeing me like this but some of the comments people make are just incredibly pushy.
I'm not one to let others make my decisions for me so I've got no problem ignoring the comments and pushing on towards my goals but I thought I'd open up a discussion on this topic to see what others have experienced and how you reacted.
Replies
Categories
1.4M

Health, Wellness and Goals

98.8K

Social Corner

2.8K

MyFitnessPal Information