Considering going 90% vegan for better skin?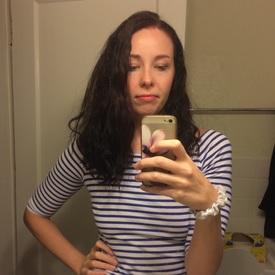 I am 26 years old. I experimented with a vegan diet in high school and remember having excellent skin and vibrant energy. I got up to 200 lbs. and in February last year started counting calories, and am now 130 lbs. I did this through a high protein diet, not restricting carbs or anything, just eating meat with every meal, cottage cheese, and also some fruits and veggies.

I am still trying to lose about five more pounds or so at this point, I definitely have a very soft midsection. I am getting much happier with my body, however, I do have stretch marks (they are kind of hard to notice), my skin feels a looser but not usually noticeable unless it is tugged on, and I don't like the condition of my skin. I have been wearing sunscreen every day. But my skin I feel is not smoothly colored, it also has an inflamed, reddish look. I am still eating in a deficit and high protein, but next time I grocery shop I am considering trying to do every meal except dinner vegan. Can my skin improve? As I get older I feel I am losing hope, I have major regrets about being overweight but what can you do.
Replies
Categories
1.4M

Health, Wellness and Goals

98.7K

Social Corner

2.6K

MyFitnessPal Information