Do you give advice to those who are struggling?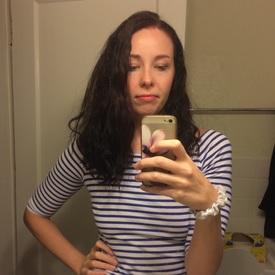 I've lost 60 lbs. and gained a whole ton of knowledge and skills in fat loss/diet and nutrition/training (though of course there is more learning to do!). I have a coworker that has been very complimentary of my work on my fitness/weight loss. She is in her 50's, she was very thin a year ago due to stomach issues and not eating very much at all but has since put on weight. She has expressed that she wants to lose the weight. My workplace just started offering personal training which both of us have signed up for individually.

Today my coworker ate lunch at 3 pm and told me she was just now eating lunch, and said that I am so good about my food habits but she is not. She then told me that she has been working so hard with her PT but has actually gained weight. I told her it may be muscle and she said she didn't think so. She then said she thinks it is because she is older and her metabolism is slow. I really just want to tell her it is all about calories, if she wants to lose fat she just needs a calorie deficit, it doesn't matter how old you are at all (I know you may burn a bit less as you get older but I don't think it's by much if you are active). But, I just agreed, and said "Yeah...". But of course I really just want to tell her how to lose weight because I am excited about my newfound knowledge. I should just keep quiet, right? I don't want to annoy her or offend her... She also thinks she has to run and work out two times a day, killing herself in the gym, and I just want to tell her it's not necessary... I guess her PT could just help her? It's just sad seeing someone struggle so much for nothing.
Replies
Categories
1.4M

Health, Wellness and Goals

98.7K

Social Corner

2.6K

MyFitnessPal Information