Not losing weight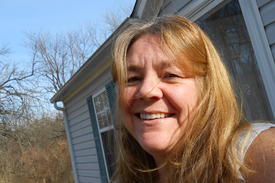 I am in the same place as many posts I have seen. Not losing any wieght.

I know it looks like I have lost weight, but that is because I guesstimated where I was when I started. I am exercising 3 days a week (basically walking/running trying to get C25K W1D1 completed) 30 mins per day. I am logging EVERY tiny thing I eat... weighing it, measuring it.. almost to the point of obsession.

I have lost 2" on my waist and 2" on my hips, and basically ZERO on the scale.

I have been doing this for about 6 weeks now. I would think I would see weight loss as well as inch loss. Many tell me "you are gaining muscle" but I don't see where the muscle has been gained, accept possibly on my calves.

Diary open... I am open to ideas.
Replies
Categories
1.4M

Health, Wellness and Goals

98.3K

Social Corner

990

MyFitnessPal Information