4 month bulk done (w/pics)
Here is the break down.
Left picture size 34 waist weighed in at 182lbs, pic on the right size 30 waist and weighed in this morning at 201 lbs (19lbs difference). I think I did pretty dam good for my first bulk, why am I stopping?? because I feel like it.... I said to myself I would go until I hit 200lbs or until I can't see my abs anymore and I hit over 200lbs so I am going to cut for a few months.
I know my face looks stupid but it's not meant to be a pretty boy pic
and the picture is huge so right click it and select view image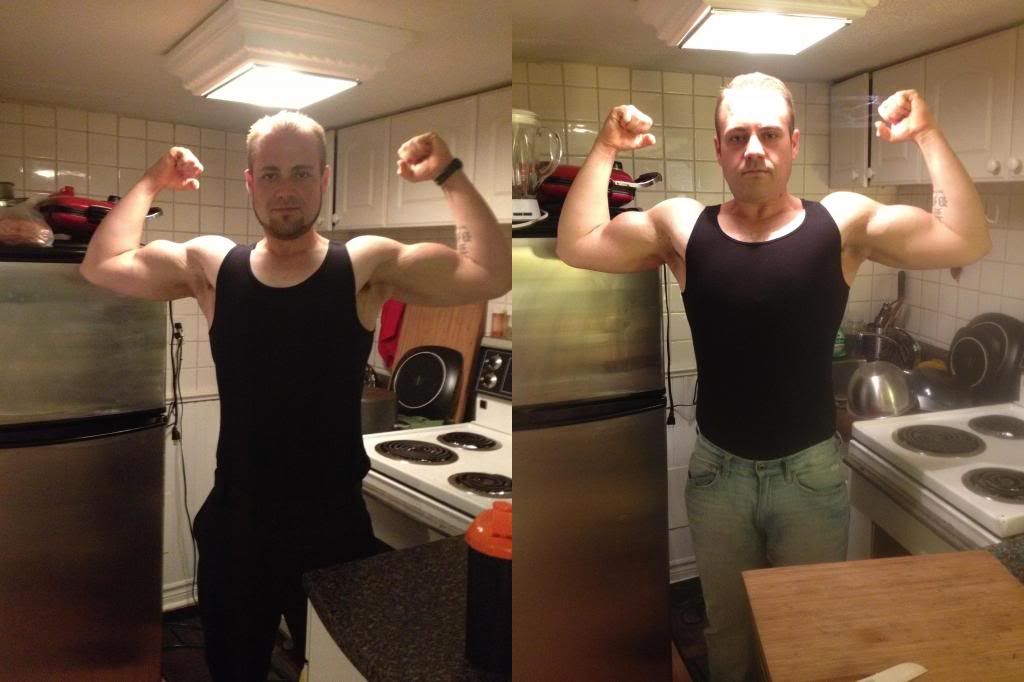 Replies
Categories
1.4M

Health, Wellness and Goals

98.7K

Social Corner

2.6K

MyFitnessPal Information