My 90 Day Adventure (pic heavy)
The 90 days has not been a grueling task or just about "weight loss" or even about my transformation but about growth as an individual. Growth as a young adult, mother of two children and professional who often used her life (and everyone else in it) as an excuse not to engage in a exercise and eat right. I had started before, in fact, many times over the years when I weighed less but was never able to keep going because I gave up. I didn't understand proper nutrition and viewed exercise as a boring, one-way street.
This time around was different - I ate over 1600 calories a day instead of 1200 (now eating 2100 mid March), experimented with various at home workout videos and when I was ready (February), joined the YMCA. I take part in their fitness classes atleast 4x a week which keep me entertained and challenged. I even stepped foot in the lifting area of my gym in March, usually occupied by men and was an area I had been incredibly scared of.
Although I have accomplished a lot in 90 days, the go-getter in me has set more goals set to keep me busy. I am just here to share what I've gone through in hopes that anyone out there who was the "old me" will become inspired and believe that they, too, can accomplish anything they put their minds too.
JANUARY 2013 ME:
181.5LBS / 32% BF
33" Waist
39" Hips
39" Navel
23.5" Thighs
121.8 lbs of Lean Mass
59.2 lbs of Fat
Size 12 pants & dress
CURRENT ME (3/31/13):
166.5LBS / 24% BF
30" Waist
35" Hips
34" Navel
21" Thighs
126.9 lbs of Lean Mass
40.1 lbs of Fat
Size 6 pants
Day 8, front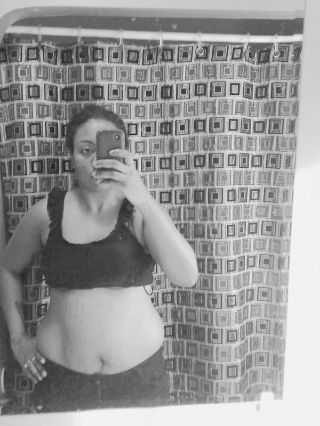 Day 30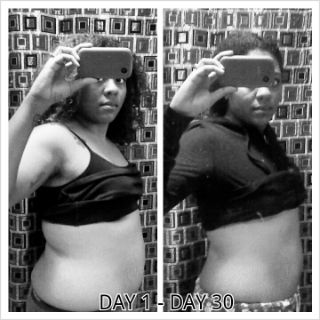 Day 55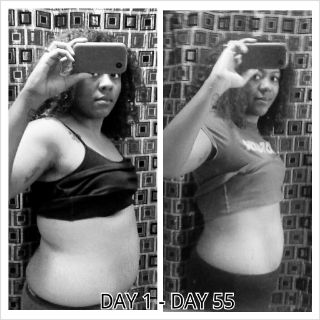 Around Day 60, I fit a size Small pants instead of a Large!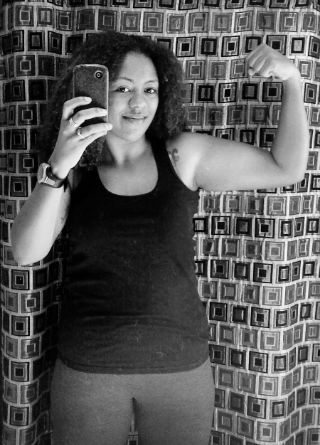 First day in the lifting section of my gym
Day 80, front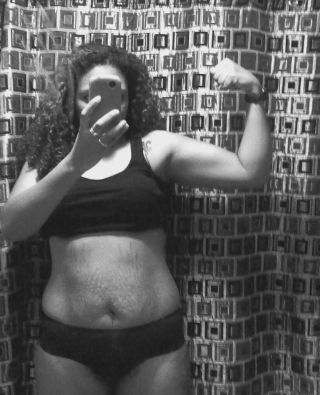 Day 89/90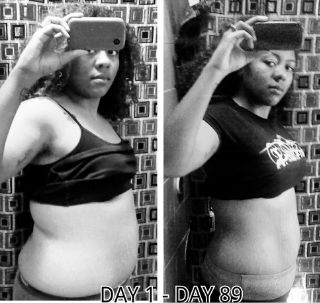 Day 89/90 front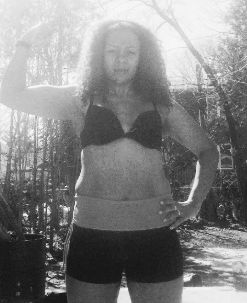 Thanks for reading about my 90 day adventure
:flowerforyou:
Replies
Categories
1.4M

Health, Wellness and Goals

98.7K

Social Corner

2.6K

MyFitnessPal Information
Do you Love MyFitnessPal? Have you crushed a goal or improved your life through better nutrition using MyFitnessPal?
Share your success and inspire others. Leave us a review on
Apple
Or
Google Play
stores!