My 5 month progress - over 30 lbs lost! [PICS]
I thought I'd make a success post to commemorate hitting 30 lbs down, though I still have a long way to go!
My daughter was born in June of 2012, and when the dust settled, I weighed 164 lbs. My pre-pregnancy weight had been 135 lbs, and even at that weight I had felt very self-conscious of my body shape. After having my little girl, I was uncomfortable and unhappy in my skin, and I knew that I needed to get in shape now and stay in shape through and after any future pregnancies.
So, 4 weeks post-partum I started hitting the gym and eating "better" and "less" (or so I thought). Going to the gym 3-5 times per week and changing my diet, I had lost a whole 2 lbs over the next 4 months.
This brings us to November 2012. I was still essentially the same size that I was immediately postpartum. I had tried to fix it myself and had gotten nowhere. I felt broken. I reached out to a friend who had been successful in losing weight, and she told me about MFP. I tried to sign up, and found out I already had an account from a few months before
- had signed up and forgot all about it!
I started to track my intake (have every day since I started!), and stepped up the exercise to 5 days a week; generally I do 3 days of Zumba and 2 days of Iron Reps, a weight lifting class.
And it is working!!
And the best part is that I finally believe in my physical abilities when I haven't believed in myself in this way my whole life. I CAN run! I CAN lift! I CAN get better at anything I put my mind to!
Now for the pics
:happy:
I'm 5'0" if that makes any difference to anyone!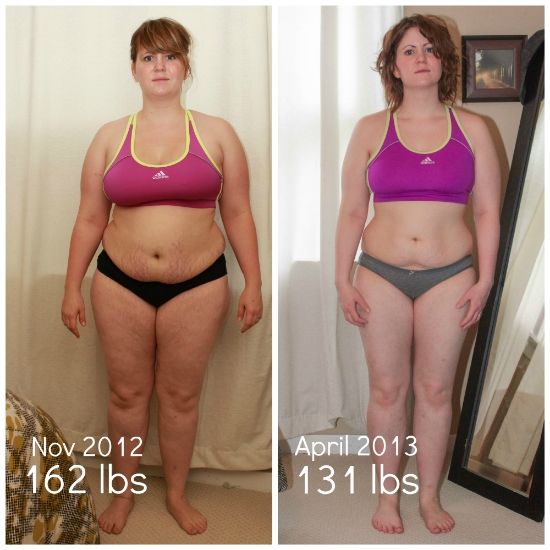 And I didn't take pics of my back until 2 months in, so this would be a 2 month vs. 5 month comparison: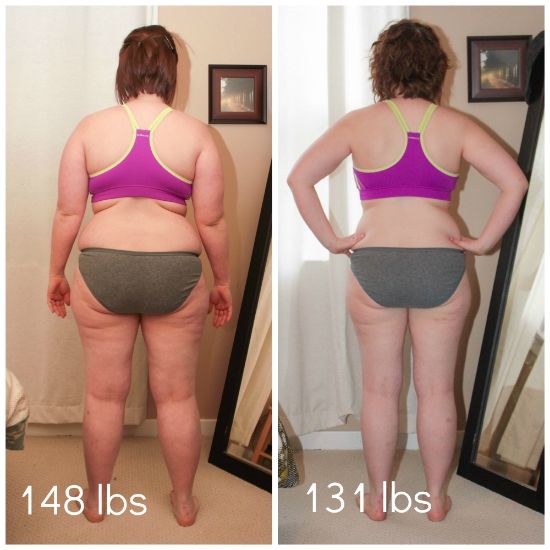 A little ways yet to goal, but now I know I can do it!
Replies
Categories
1.4M

Health, Wellness and Goals

98.7K

Social Corner

2.6K

MyFitnessPal Information
Do you Love MyFitnessPal? Have you crushed a goal or improved your life through better nutrition using MyFitnessPal?
Share your success and inspire others. Leave us a review on
Apple
Or
Google Play
stores!