So I'm 22, and I haven't done any kind of regular exercise since middle school gym class. I get in some exercise at work running around all day, but it's not constant. I'm kind of wimpy and I'm frustrated with my current level of physical ability, so I decided to start with the following workout on youtube: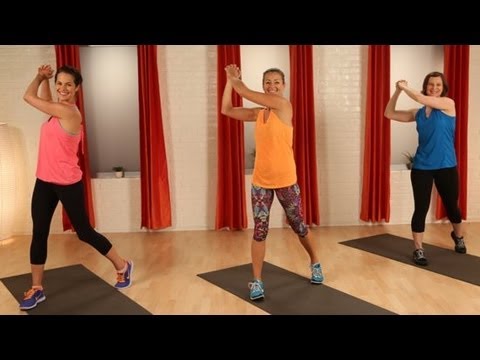 So my questions:
-On the tracker, what on EARTH would I put this under for exercise?
-The cardio is really rough on me, so I had to take a minute break in the middle and drink something and breathe (my mouth was starting to taste like metal)
-While doing the second round of quick steps, my arches started to hurt like there was a rubber band being pulled -very- tight across them and was threatening to snap. Not wanting to injure myself, I stopped that exercise immediately and just waited for the next one. What on earth is causing this, and how can I fix it?
-Do I do this every day, or am I supposed to give my body a day's rest?
I suppose that's it for questions (aside from my neck hurts now, but I think that's because during the floor exercises I kind of have to crane my neck upward to see the screen to know if I'm supposed to be moving on yet). In before "Do this at a gym, NOT at home" I live in a very rural area where it's more than a half hour to the nearest store, so a gym is way out of the question.