Blogilates 90 DAY CHALLENGE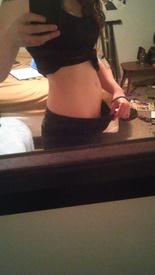 Hey guys!! For the month of May I have been following Cassey Ho's workout calendar for pilates and have fallen in LOVE. She has a 90 Day Challenge so I've decided to get organized and kick some *kitten* for June, and I'd love if you guys took the challenge too!
I've made some of my own adjustments and I'm referencing the portions from 21 Day Fix so this is exactly what I'll be doing:
3 Veggies (1 1/4c)
2 Fruit (1 1/4c)
4 Protein (3/4c)
2 Carbohydrates (1/2c) (1/4c uncooked)
2 Healthy Fats (1/4c) - Cheese, Nuts, Avocado, Hummus
2 Seeds/Dressings/Oil (2tbsp) - PB, Olive Oil, Coconut Oil
(1200-1400 calorie plan)
The Challenge:
- 3-4Litres of Water a Day
- Eat Every 2-3 Hours
- Workout 1 Hour a Day Following Calendar
- Do not Stray from Food (except 1 YOLO meal a week by my choice)
This is an accountability thread so I'll be posting daily. I'd love if you guys did the same!
Replies
Categories
1.4M

Health, Wellness and Goals

98.2K

Social Corner

257

MyFitnessPal Information