My brain is in pain today. How much should I exercise to keep a deficit?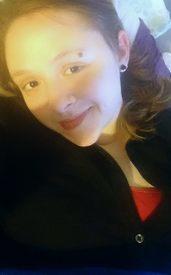 Just need help for today. I can't calculate right now. I have 1800ish calories prelogged with dinner included. I'm 5'4" and 165lbs. How much should I exercise/burn off to maintain a deficit of preferably 500 calories? I think without walking at all I'd burn like 1700 calories (TDEE if sedentary?). I know it's simple math, but I have been doing chemistry homework for 3-4 hours and I've done 30hrs of it this week, most of which was math and I really want to cry thinking numbers right now on very little sleep.
Plus my 3 kids are running circles around me, my 3 year old just spilled an entire bowl of spaghetti os on the floor and I had to use our last roll of toilet paper to get it up because we have no paper towels and I have a ton of laundry. I don't want to get the #s wrong because I've had a rough couple days as is and want to be on track.
Replies
Categories
1.4M

Health, Wellness and Goals

98.4K

Social Corner

1.3K

MyFitnessPal Information