Bad advice in dealing with New Year's resolutioners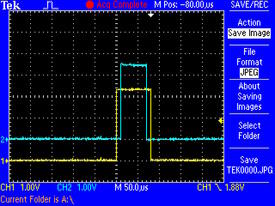 This is the time of year at which gym aficionados complain about the early January crowd. It's also the time of year at which people respond, "Instead of complaining, we should make friends with the resolutioners! That way, they'll be motivated to stay. And if they're using the equipment wrong or violating some rule of gym etiquette, gently correct them. That way, gym veterans will be less annoyed with them and they'll feel more at home."

This kind of advice is well intentioned, but for several reasons, I don't recommend it.

First, I do believe in being friendly to newcomers. Maybe nod their way or give them a smile. Heck, start a conversation with them if it occurs naturally. Going out of your way to make friends and engage them in conversation, though? Not a good idea. Treating the gym as a social club is considered bad etiquette, and it can distract people from their actual workouts. Let conversations occur naturally. Deliberately making them happen is a good way to encourage bad behavior.

Besides, when resolutioners give up on exercise, it generally isn't because they failed to make friends. Rather, it's because they never had much resolve in the first place. Maybe a few of them would change their minds, but the odds are strongly against it.

Moreover, when I go to the gym, I am there to get things done. At the risk of sounding harsh, I'm not there to slow my workouts down and serve as the welcome wagon. And people who are there to focus on exercise probably wouldn't appreciate the extended pleasantries anyway.

Also, unless someone is about to hurt himself or herself, trying to correct them generally doesn't go over well. This holds true for both exercise and for gym etiquette. It's better to let things slide and deal with the inconvenience.

So yes, by all means, be civil toward them. Say hello or smile their way if this wouldn't seem creepy. Don't go out of your way to befriend them though, and don't expect other gym goers to interrupt their routines to befriend them either. That doesn't really help in the long run.


Replies
Categories
1.4M

Health, Wellness and Goals

98.6K

Social Corner

2.1K

MyFitnessPal Information