Newbie here and KETO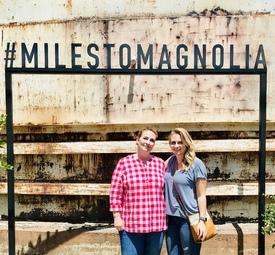 Hi Folks!!
Tomorrow is MY MONDAY! I'm excited to start a new way of eating. I can use any and all advice. I've decided KETO is the way I want to go....I don't know much but I'm asking and I'm all ears, so any advice for a BEGINNER??
1. Any quick tips of foods to Completely stay away from??

2. Your favorite snack that fits in a baggie & can be carried w me without refrigeration??
3. Best tip?
I'm turning 50 in January & My Daughter is getting married on 1/17/20. I wanna feel better most importantly and I'll just admit it, I don't want to look bad or sad on her special day!!
Most importantly, I want to begin the second half of life feeling better and having the energy to keep up with my adult kids and My step Granddaughter....She's 1 & she is a blue eyed, red headed bundle of Joy & Energy. I'm hoping to find some who can relate & kindly share your thoughts, your stories, routines. Thanks in advance for your help!
Replies
Categories
1.4M

Health, Wellness and Goals

98.3K

Social Corner

986

MyFitnessPal Information