A little bragging and a big NSV (48 lbs down, pics)
Last week I dropped off two dresses at a seamstress to have taken in for some upcoming occasions. Today, I went to go pick them up, and the seamstress was like "what happened since last week! You lost even more weight we need to take it in again!" So she took it off me and took in even more while I waited! Couldn't keep the smile off my face!
Just because I know you want it, here are the pictures of the two dresses before and afters. In the partly-lace dress, the before is from May 2014 (exactly six months ago today!), the after is from today. The other before is from October 2013. I'm 5'2" and down about 48 pounds overall. Most definitely still a work in progress, hoping to lose another 40ish, but still very happy with what I've done so far. Ask me anything and feel free to add as a friend!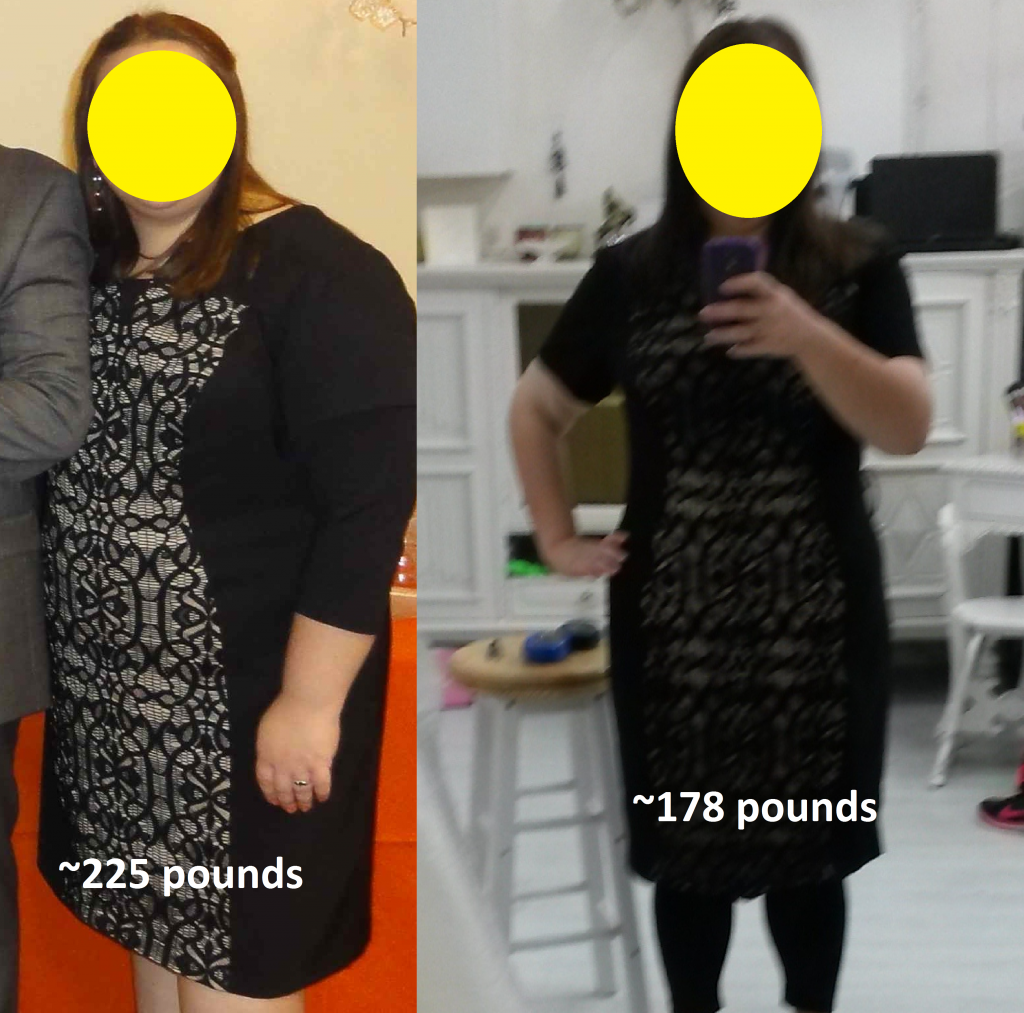 Replies
Categories
1.4M

Health, Wellness and Goals

98.8K

Social Corner

2.8K

MyFitnessPal Information
Do you Love MyFitnessPal? Have you crushed a goal or improved your life through better nutrition using MyFitnessPal?
Share your success and inspire others. Leave us a review on
Apple
Or
Google Play
stores!