Just for today --- daily commitment thread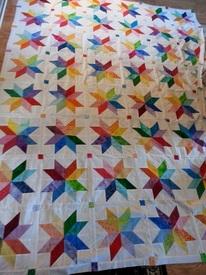 This is a continuation of a thread I started a thread late October, and another one in January and February, to try to stay on track, "JUST FOR A DAY".

We have had over 500 replies each month, so I am going to restart this each month. This has helped me tremendously, to start each day new. It has kept me going, and to keep on trying, one day at a time. And, I've met some wonderful friends along the way! Reading others goals for just one day has given me so much inspiration and goals to set for myself.

If I can do this for JUST ONE DAY, well, maybe that one day will lead to another day, an entire week, an entire month, and this will help me to develop better habits for my life, taking this one day at a time.

So each day I am going to post what I would like to accomplish. While I post my "Just for today" list, I am also going to post how I did the day before, so I am accountable to you guys as well.

Would anyone like to join me!! I am always so encouraged reading others goals, and together, we can all reach our goals for 2015 and beyond. I hope to keep doing this, starting a new thread each month.

March is a new month, a fresh start!

To bookmark this new thread, just click on the little yellow star. That book marks it, so you can find it easy. When you go to post again, to the right at the top of your page is a bell, a star, and a little flower. Click on the star, and it will show your book marked threads.

Anyone can join!


Replies
Categories
1.4M

Health, Wellness and Goals

98.5K

Social Corner

1.9K

MyFitnessPal Information