Weight loss flow chart... 2.0!
Soooo I had this idea a while ago to make a flow chart that can be used in the forums to help people troubleshoot why they might be having problems losing weight. I got some great feedback from the community, and here is what I came up with! Note: I'm no graphic designer so it isn't the prettiest thing in the world, but I tried to make it as clear and concise as possible. Please let me know what you think, and if I should make any changes!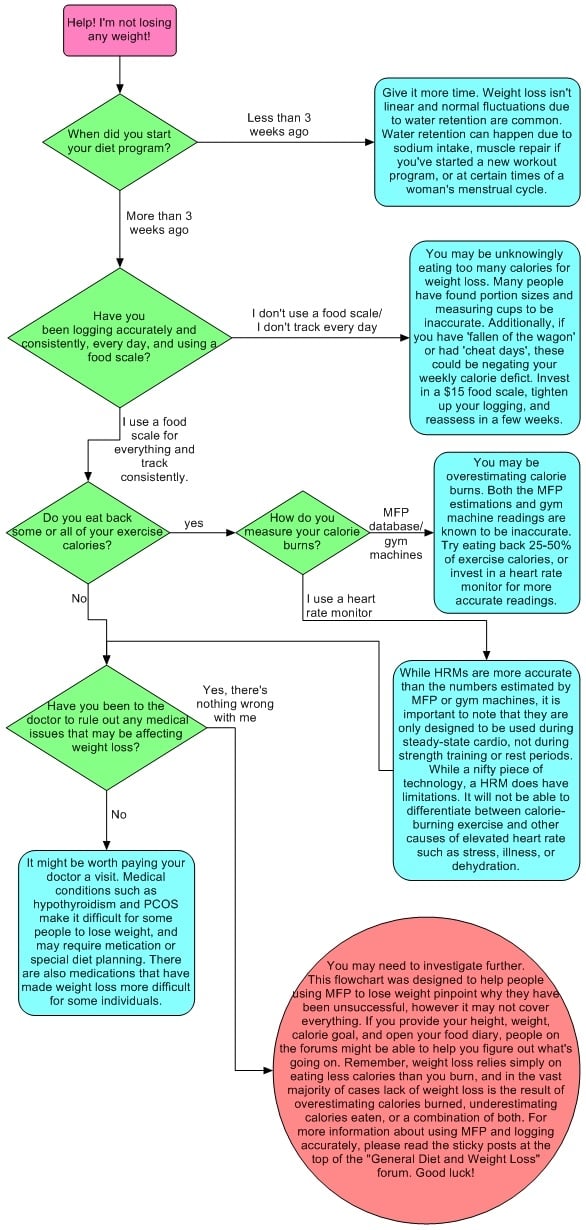 Edited to include updated versions.
Replies
Categories
1.4M

Health, Wellness and Goals

98.3K

Social Corner

762

MyFitnessPal Information