No, You Do Not Have to Drink 8 Glasses of Water a Day
Read this, or read my Cliff Quotes.
http://www.nytimes.com/2015/08/25/upshot/no-you-do-not-have-to-drink-8-glasses-of-water-a-day.html
Quotes:
"If there is one health myth that will not die, it is this: You should drink eight glasses of water a day.
It's just not true. There is no science behind it.
Many people believe that the source of this myth was a 1945 Food and Nutrition Board recommendation that said people need about 2.5 liters of water a day. But they ignored the sentence that followed closely behind. It read, "Most of this quantity is contained in prepared foods."
Water is present in fruits and vegetables. It's in juice, it's in beer, it's even in tea and coffee. Before anyone writes me to tell me that coffee is going to dehydrate you, research shows that's not true either.
Although I recommended water as the best beverage to consume, it's certainly not your only source of hydration. You don't have to consume all the water you need through drinks. You also don't need to worry so much about never feeling thirsty. The human body is finely tuned to signal you to drink long before you are actually dehydrated.
Contrary to many stories you may hear, there's no real scientific proof that, for otherwise healthy people, drinking extra water has any health benefits.
[A]s people in this country live longer than ever before, and have arguably freer access to beverages than at almost any time in human history, it's just not true that we're all dehydrated."
==
Water is not a magic weight loss elixir.
Drink if you're thirsty.
Or if your urine is the wrong colour: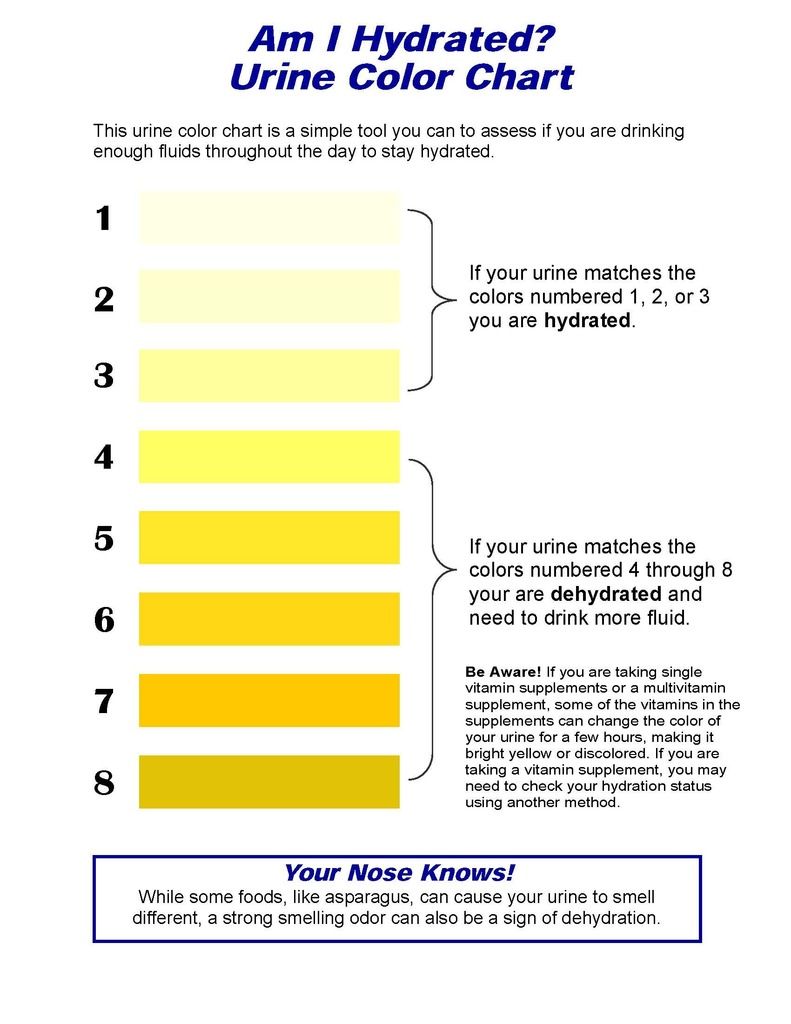 But basically, you will feel thirsty if you're over the borderline, so Just Drink When You're Thirsty.
Replies
Categories
1.4M

Health, Wellness and Goals

98.6K

Social Corner

2.1K

MyFitnessPal Information