11 year old & her parents asking/pressuring me to help her lose weight. I'm very uncomfortable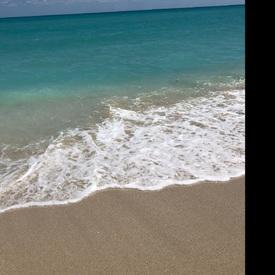 Hi!

I appreciate any insight. Note, Kayla is a fake name for the sake of the family's privacy!

I've been a babysitter for this family since their daughter, Kayla, has been 6 years old so needless to say the boundaries of just being a babysitter have been blurred. Kayla has always been a little overweight for her age and she is currently about 5 feet and weighs around 130 pounds according to her parents. She's very insecure about her weight and while she has a thick skin, she sometimes cries to me about not being "like the other girls".

While I hop on and off MFP, I've been consistently conscious of my calorie intake and often weigh food at their home when babysitting. This was never an issue until Kayla turned 9. When she was around 9 years old she began asking me why I weigh food and asked me if I could do the same for her. Needless to stay I stopped keeping a scale at their home and just brought my food already prepared. Recently, now at 11 years old, Kayla has been asking me to bring my scale back. A few days later, her parents took me out to lunch and asked me to teach their daughter about tracking food and weight goals.

I do most of the cooking for Kayla as her parents come home around 7pm so generally I give Kayla her afternoon snacks, dinner and sometimes dessert. I also often pre-make her lunch the night before. Kayla's parents think Kayla overeats at school or hides eating at home and want me to discuss with her how to differentiate healthy food from unhealthy food, why being in shape matters, and the existence of calories. They don't buy the whole "a calorie is a calorie" thing so they literally want me to tell their daughter to not eat cake, cheese, etc. I asked them why they couldn't do it and they said because Kayla hasn't opened up to them about her weight issues and they only know her insecurities through me so they don't want to break the trust Kayla has in me by having a talk with her that only I am supposed to know about (this to me seemed manipulative on their part, using Kayla's confidence in me as a bargaining chip). They also said that she looks up to me and will be more receptive to it coming from me.

All this is making me very uncomfortable. I don't think kids should be pressured about weight at a young age even if they feel overweight. I don't want to have a talk about it with Kayla. I expressed this to them and they were very offended and kind of threatened my job. They said if I was unable to guide Kayla through this then they may have to put her in summer camp to make sure she stays active and doesn't have free access to food, meaning I wouldn't be needed. This is going to sound shallow, but they pay me well (25/hour) and it's a guaranteed 8 hours a day 5 days a week if not more- that's more than I make bartending all through the night. I don't want to ruin a solid job I've had for years and not to mention I enjoy Kayla and her family. This is the first conflict we've faced. However I also don't want to damage a child.

Is there any way to discuss weight with Kayla without it being damaging or insulting? Any advice is appreciated.
Replies
Categories
1.4M

Health, Wellness and Goals

98.4K

Social Corner

1.5K

MyFitnessPal Information