Welcome to Debate Club! Please be aware that this is a space for respectful debate, and that your ideas will be challenged here. Please remember to critique the argument, not the author.
Mainstream Eating Guidance, 1960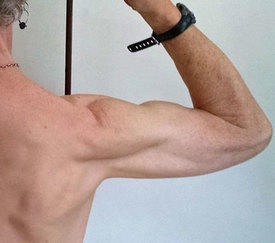 There are several threads now with some speculation about mainstream eating in the 1950s/60s. I'm going to post this as a separate thread because it may be of historic interest to others. The images are from a book, "Family Meals and Hospitality", by Lewis/Peckham/Hovey, 1960 edition. It was my high school Home Economics class book.
It used 7 food groups, not intended to be exhaustive:
This is breakfast:
Lunch:
And dinner:
This is a a picture of daily menus, with some interesting hints about expected lifestyle (like the thermos bottle). Note the comment that foods outside the basic 7 groups will also be used.
FWIW.
Replies
Categories
1.4M

Health, Wellness and Goals

98.3K

Social Corner

800

MyFitnessPal Information