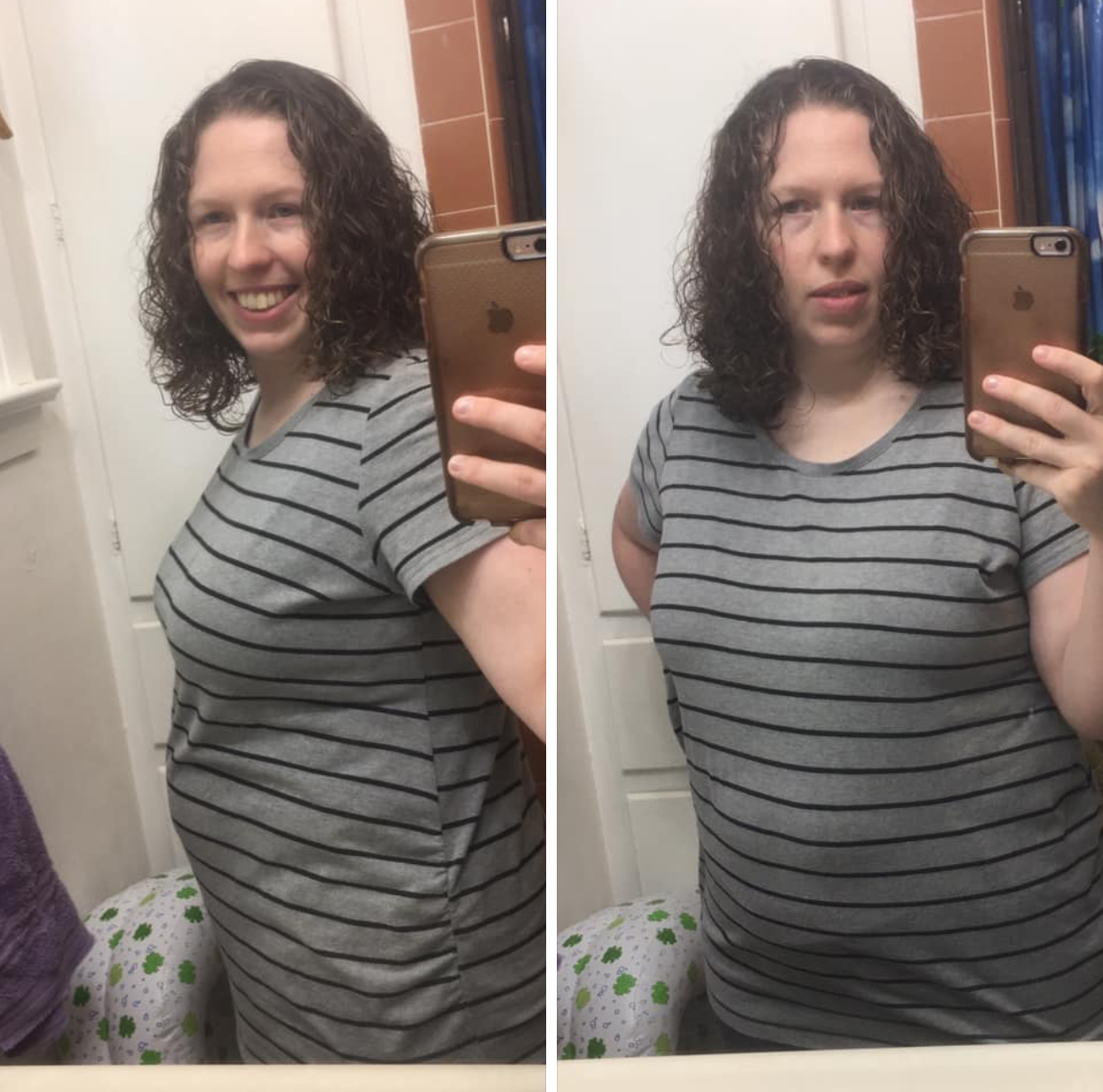 First photo: 205 lb, 1 week before bebe. Gratuitous bebe photo. Then 3 weeks after, 181 lb. Lastly, 6 weeks postpartum (today), 176. That's 29 lb down. Mini-goal: 165. Ultimate goal: less than 150. (Which, stupidly, is still overweight according to BMI. But like koalas in the rain, I don't give a *kitten*. Bonus points if you get the zefrank reference.)
Hope the loss isn't too aggresive, but it hasn't hurt my breastfeeding so far.
I will continue to post updates for my own motivation. Yay.