Cheese Admiration and Celebration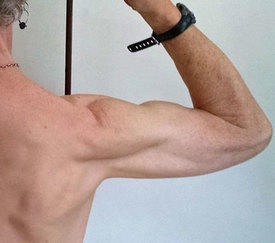 On another thread, there was a multi-person request for a thread devoted to cheese, for those of us who love it. Yes, it's calorie dense, though some types more than others. Personally, I love it anyway. So, please discuss:
* Which is your favorite cheese?
* Do you have a special way of using/eating cheese? Great recipe or recipe site for cheese?
* Are there cheeses that you've found both delicious and calorie efficient?
* Do you find cheese difficult to moderate, but have found helpful ways to include it in your eating? Share your tips!
Any productive discussion of cheese and cheese consumption is welcome. If you hate cheese, or refuse to eat it ever because reasons, please find another thread.
If you are allergic to cheese, I'm very sorry. Discussions about work-arounds for allergies are welcome, if anyone has them.
Just for
@Pav8888
or others who sadly live in cheese deserts, complaints about unavailability of good cheese near you, or requests for cheese photos, are welcome.
I was asked to include these photos, from a store near me (in a mid-sized humdrum city in Michigan, so we're not talking the Big City). (I originally posted them to dispute the unavailability of good cheese, lots of kinds, in the US.)
(Note gallon milk jugs at left, for scale.)
Same store: They whack up those big wheels and prepackage rather than doing counter service to cut individual orders customer by customer. All of those fridge cases the whole length of the photo are full of cheese, many dozens and dozens of kinds. (The regular boring supermarket type cheeses are in a whole other area, a couple refrigerated rooms, a tiny sliver of which you can see at right in the first photo.)
Cheese, yum, cheeese!
@yirara
,
@claireychn074
,
@springlering62
? Help me out here?
Replies
Categories
1.4M

Health, Wellness and Goals

98.8K

Social Corner

2.8K

MyFitnessPal Information