WOMEN AGES 50+ FOR AUGUST 2022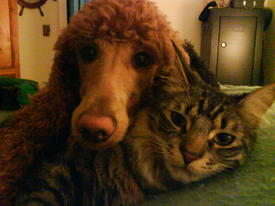 Here it is. A new day, a new month, another chance to make a new beginning on those plans, habits, and behaviours that will be part of a healthier, happier, and more satisfying life.
Making and sustaining changes with the support and encouragement of others has worked well for me, and I hope it will work for you, as well.
The thread is called "Women Ages 50+" but all women are welcome. I hope you will come back every day and join the conversation.
Please sign your post with a name or nickname along with a location (specific or general) to help us more easily identify each other.
Be sure to bookmark this thread so you can find us again.
Barbie from NW WA
My word for 2022 is "continue". I plan to continue pursuing the goals that are important to me.
The secret to living well and long is: Eat half, walk double, laugh triple and love without measure..." Tibetan proverb
"The wisdom of life consists in the elimination of non-essentials."---Lin Yutang
Replies
Categories
1.4M

Health, Wellness and Goals

98.4K

Social Corner

1.1K

MyFitnessPal Information