Why Aspartame Isn't Scary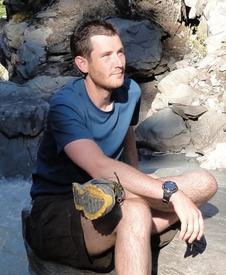 Hey everyone. I've seen my fair share of posts on the forums with regards to the dangers of aspartame and how it is a poison or a toxin or a carcinogen. Wanted to clear some things up about aspartame if I could just to explain why I personally believe there is absolutely no reason to fear aspartame.
What is aspartame?
For my fellow biochemists just simply saying its a methylester of phenylalanine and aspartate is enough to answer that question but figure I should take the time to explain what that means. Phenylalanine and aspartate are 2 of the 20 naturally occuring amino acids found in all protein. As our sequence information databases grow we know more and more about what the average amino acid composition of proteins is. Here is a download of our sum total sequence information from protein from the UniProt database.
http://web.expasy.org/docs/relnotes/relstat.html
Section 6 shows the amino acid frequencies which show phenylalanine (Phe, F) at 3.6% of protein and aspartate (Asp, D) as 5.46%. This information will come in handy later. Amino acids are connected to one another naturally via a peptide bond between the carboxylic acid group and the amino group of each individual amino acid. Aspartame is simply a dipeptide of phenylalanine and aspartate where the terminal carboxyl group is substituted for a methyl ester.
All amino acids have the following structure:
Aspartame's structure is this:
And the natural dipeptide between aspartate and phenylalanine (aspartyl-phenylalanine) is this:
Aspartame's structure is just a natural dipeptide of phenylalanine and aspartate where the terminal carboxylic acid group has been methylated on the oxygen to form a methyl ester so instead of COO- it is COCH3. That is the only difference.
What happens to aspartame when we ingest it?
As with any protein, aspartame is hydrolyzed in the stomach acid and metabolically broken down in the intestine to the breakdown products of aspartame, phenylalanine, and methanol in a weight ratio of 4:5:1. What that means is that 10mg of aspartame will be broken down in your body to 4mg of aspartate, 5mg of phenylalanine, and 1mg of methanol before it enters your blood. [citation:
http://informahealthcare.com/doi/abs/10.1080/10408440701516184]
. No aspartame enters your blood intact.
How much of each metabolite do you get from ingesting one diet soda?
So the metabolic products of aspartame are aspartate,phenylalanine, and methanol in a 4:5:1 ratio. One can of diet coke has about 180mg of aspartame. That means it is broken down to 72mg of aspartate, 90mg of phenylalanine, and 18mg of methanol.
How much of those metabolites are in other foods?
As mentioned phenylalanine and aspartate are naturally occurring amino acids found in all proteins. Protein is about 5.46% aspartate and about 3.6% phenylalanine on average. So let us say you have a 4oz piece of chicken breast. A small 4oz chicken breast has about 24g of protein. That means that in that chicken breast there is .036*24*1000 = 864mg of phenylalanine and .055*24*1000 = 1320mg aspartate. That means to get the same amount of aspartate and phenylalanine from diet coke as you do from one 4oz chicken breast you would have to drink 18 diet cokes. In my diet I eat around 180g of protein in a day which means to equal the amount I get from my normal diet of whole foods I would have to drink 135 cans of diet coke.
Methanol is a bi-product of all fermentations. As such it is present in things that ferment, including things that are in the process of fermenting whether we think of them as alcohol or not. That means things like fruit. So how much methanol is present in 1 8oz glass of orange juice for example? Well according to this study of the presence of methanol in a variety of orange juices [citation:
http://archive.food.gov.uk/maff/archive/food/infsheet/1993/no17/table1.htm]
the amount of methanol averages around 125 mg/kg. 8oz is 0.23kg so that means that 8oz of orange juice has about 29mg of methanol in it. Recall that in a diet soda the aspartame content would break down to about 18mg of methanol. In other words orange juice, or really any fruit juice, has more methanol in it per oz than soda.
Conclusion
We know what aspartame is, we know its structure, we know its composition and we know exactly what happens to it in the human body. We are very familiar with the metabolic breakdown products of phenylalanine, aspartate and methanol all of which are found in higher amounts in natural whole foods such as fruits and proteins. There is no reason at all to suspect that aspartame presents any sort of toxic or carcinogenic risk from the chemistry of the molecule and indeed toxicology studies of aspartame in humans show no toxic dose level [citation:
http://informahealthcare.com/doi/abs/10.1080/10408440701516184]
. Stories of the toxicity of aspartame are hearsay, anecdotal and fear-mongering and are not supported by either chemistry, biochemistry, toxicology or the epidemiology.
Yet online on the internet, we get stuff like this:
Sensationalistic irrational garbage.
Replies
Categories
1.4M

Health, Wellness and Goals

98.3K

Social Corner

781

MyFitnessPal Information