Starting over...again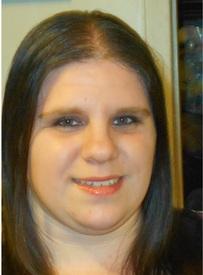 Hello all!!! I've been on here a few times now. I just deleted my profile this morning and started over. Why? Because I wasn't as serious as I should have been. Between the crappy internet service and a dead laptop and just not having the drive to post here, I gave up. That needs to end. I weighed yesterday at 227. My heaviest was 244. I refuse to go there again.

My "goal" weight is around 140-160 pounds. I need to do this not oly for myself but my son as well. He's 5 and deserves a mom that can run and bike with him. He deserves a pretty mom that he can be proud of. My boyfriend deserves someone to be proud of as well.

I need friends on here. I've had friends on here in the past, but no one to really talk to. No one to really motivate or motivate me. If I comment on your status, say something back! I try to be there for everyone and encourage when I can.

I'm 30 and a fairly active person when I make the effort. I have a lot of interests and hobbies. Get to know me. You can never have too many friends, especially the goofball kind (such as myself.).
Replies
This discussion has been closed.
Categories
1.4M

Health, Wellness and Goals

98.8K

Social Corner

2.8K

MyFitnessPal Information