WOMEN AGES 50+ FOR JUNE 2015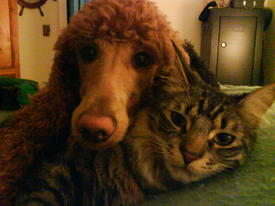 Welcome to a friendly community of women who support and encourage each other in this journey to fitness, health, and weight loss.
If you set some goals and resolutions for May, how did you do?
What goals or resolutions have you set for June?
If you are new, we welcome you, if you have been with us for awhile, we're glad you decided to continue in June.
Please sign your post with your name (or an alias) and your location, so we can get to know each other better.

Barbie from beautiful NW Washington
Resolutions for May (with end of the month comments)
*walk at least 15,000 steps a day (every day but two, but kept the average higher)
*strength training twice a week (still floundering on this one but at least once a week)
*act the way I want to feel (this is what made my trip go so well)
*work in the yard 30 minutes three times a week (several days a week but not always 30 minutes)
*write the two letters I've been putting off for too long (finished and sent both of them and got replies)
June Resolutions
*walk at least 15,000 steps a day
*strength training twice a week
*don't take things personally
* figure out a good meatless low sodium stew recipe
Replies
Categories
1.4M

Health, Wellness and Goals

98.5K

Social Corner

1.7K

MyFitnessPal Information