Do you believe in ghosts?
With the popularity of ghost and possession movies, do you believe in ghosts or supernatural stuff? Have you experienced something that you can't explain? What are your experiences? Do you have pictures?
I have included a photo of a picture my husband took on his cell phone late one night. Yes, I understand that there are apps that insert images in photos. But if you blow up the photo I have included, there is no disturbance of pixels and you can see right through the object in the photo. This happened when my husband was taking photos of our living room because he was using the "night vision" on his phone. My husband's shorts have been tugged on in our bedroom. Our laundry soap on the dryer has fallen off the dryer when it wasn't even running. We have heard the toilet seat drop and our children were in bed and everyone was asleep. This actually happened in our bathroom and not our children's bathroom.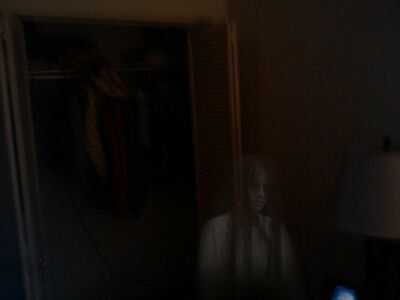 Replies
This discussion has been closed.
Categories
1.4M

Health, Wellness and Goals

98.6K

Social Corner

2.1K

MyFitnessPal Information