WOMEN AGES 50+ FOR JANUARY 2021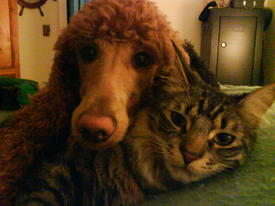 There seems to be a greater than usual anticipation of 2021 than there has been for the new year in the past. For me it is a new page on the calendar and the chance for a clean slate to improve my current good habits or add new ones.
I like being able to share my journey to health and fitness with other women on the same path.
If you have goals or resolutions for the new year or the new month, I hope you'll share them with us.
I tend to take life one day at a time and try to refine my habits as I go along.
Be sure to bookmark this thread so you can find us again.
It helps if you sign your posts with a name or nickname and a location, general or specific.
My word for 2021 is "lighten up". It refers to the fact that I've gotten over scheduled and over rigid this year and the fact that I've put on a few pounds thanks to my husband's new interest in cooking and my desire to do what's best for the relationship rather than what is best for my waistline.
Barbie in NW WA
Replies
Categories
1.4M

Health, Wellness and Goals

98.2K

Social Corner

276

MyFitnessPal Information