1 year, 130 pounds, and a belt
... what a difference it makes!
Then:
315 pounds (at my highest; I'm about 289 in the picture below)
Size 24 or 3X (although even that was a little snug)
Totally miserable
Now:
185 pounds
Size 12 or L (although some size 12s are too big. Women's sizing is stupid)
Running my first half-marathon next month
I'm just a smidge over 5'7" tall.
You can see the rest of the details at
http://fatgirldiariesonline.com
.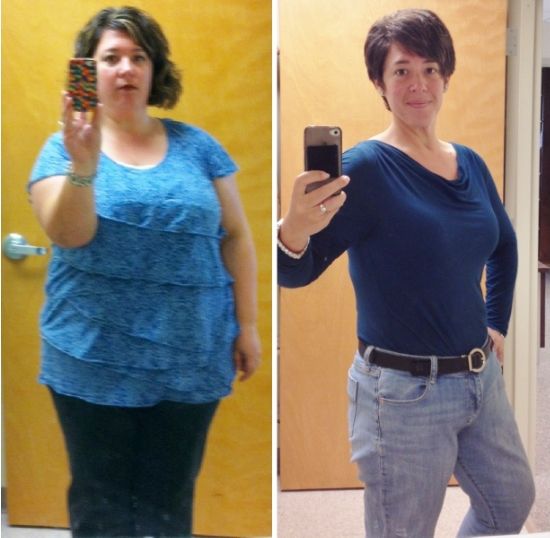 Here's the bottom line: start today. Right now. Forget about what you ate for breakfast or lunch earlier today or earlier this week. Put down that unhealthy snack. Every breath is a chance to make a better choice. So start right now and make the next right choice.
I work a full-time job and 2 part time jobs. I have 5 kids. One of my kids has pretty intense special needs and requires round-the-clock skilled care. We're broke and we live paycheck to paycheck. I have never
ever
been healthy. I am genetically predisposed to being overweight. I had a horrible childhood. I went through a messy divorce. I'm a food addict.
Seriously, name just about any excuse and it's my excuse, too.
But you can decide
today
to take your life back.
Right now
you can make the next right choice. You can.
Replies
Categories
1.4M

Health, Wellness and Goals

98.7K

Social Corner

2.6K

MyFitnessPal Information
Do you Love MyFitnessPal? Have you crushed a goal or improved your life through better nutrition using MyFitnessPal?
Share your success and inspire others. Leave us a review on
Apple
Or
Google Play
stores!