Visualize your Success!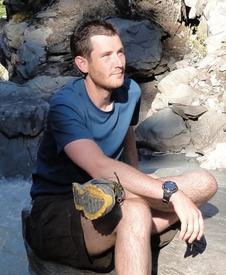 I had a fun idea for showing off people's weight loss success. I haven't lost all that much weight in comparison to many on here but I thought I'd post my own just to get this started, I think we could all have a lot of fun with it.
Here is the idea. Think back to the day where you first started to take weight loss seriously and the weight started to come off. What did you weigh back then?
Given what you weigh now how many things do you need to put on/wear/hold in order to get back to that weight? Get on your scale and add and add and add until you see that number.
Using myself I have lost 20 pounds so far. I used to weigh 188 now I weigh 168. I put on 1.5 pounds of clothes, a backpack with my laptop and my lunch weighing 8.5 pounds and held two 5 pound dumbbells to get back to 188.
Lacks creative flair I know but I bet there are many of you out there with a lot more to work with. Come on losers lets see that success visualized!
Replies
Categories
1.4M

Health, Wellness and Goals

98.7K

Social Corner

2.6K

MyFitnessPal Information
Do you Love MyFitnessPal? Have you crushed a goal or improved your life through better nutrition using MyFitnessPal?
Share your success and inspire others. Leave us a review on
Apple
Or
Google Play
stores!