30DS Level 2 results
This is a definite NSV for me, and I thought I'd share.
To catch you up, I started doing the 30 Day Shred at roughly 300 pounds. I did Level 1 about 14 times over 18 days. Here's what that progress looked like:
(one of the After pictures has the wrong date... oops)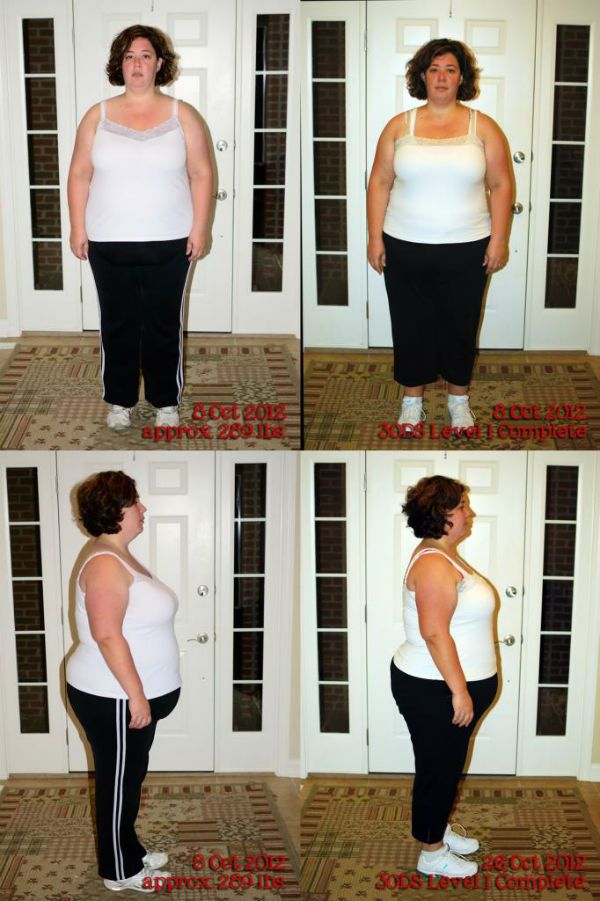 Since that photo was taken, I did Level 1 another 2 days, and have now done Level 2 for 10 days. It might be 11 days. I'm a little fuzzy on that. I'm not done with Level 2 yet because I truly don't feel ready to move to Level 3. I'm planning on sticking with Level 2 for 10 more days.
I took these photos today because I put on clothes that are TWO sizes smaller than my starting sizes and they FIT. The pants, in fact, are even a wee loose.
Here are today's photos (on the right) compared with a photo of me from very early in the 30 Day Shred, probably only a couple of days in:
The bottom line: don't wait to lose weight before you start exercising! Eating right is essential, but working out will change your body shape. Do it, do it, do it!
Replies
Categories
1.4M

Health, Wellness and Goals

98.7K

Social Corner

2.6K

MyFitnessPal Information
Do you Love MyFitnessPal? Have you crushed a goal or improved your life through better nutrition using MyFitnessPal?
Share your success and inspire others. Leave us a review on
Apple
Or
Google Play
stores!